Optimal enjoyment of the garden and patio
Outdoor living in every season
You can enjoy life in your garden with the same comfort as inside under your pergola or garden room. With a wide choice of models available in extension or free-standing models, with different colors, accessories and finishes, you can make your outdoor living space® extra personal. And we can go at your pace to meet your needs and requirements and protect you against all weather conditions.
Would you like to enjoy your garden and patio all year round?
Integrated heating elements, sun protection fabrics, glass walls or sliding panels, a tilting louvred pergola, etc. The advice you get from your Renson® dealer will help you easily make the right choices for enjoying beautiful moments outdoors, all year round. It all starts by making a choice between an extension or a free-standing version.
Freestanding pergola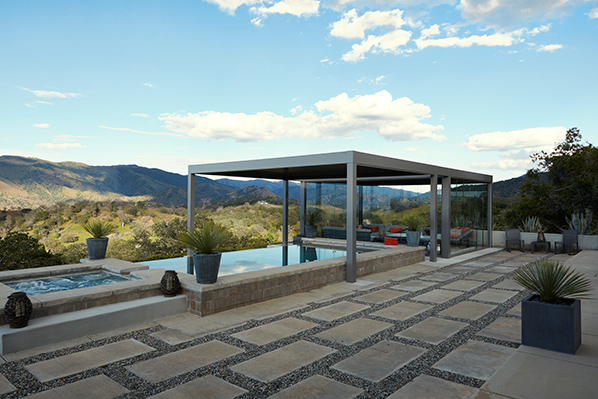 Relax, work or play sports: you can do it in comfort under your freestanding pergola or garden room, surrounded by greenery.
Read more
Pergola or garden room at home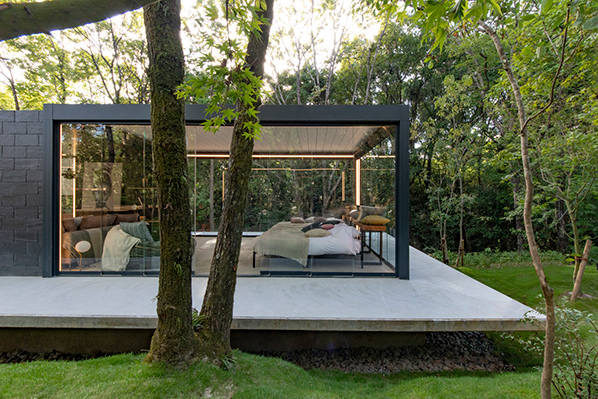 As an extension of your house, an attached pergola or garden room quickly creates extra space offering many practical advantages.
Read more
Extra privacy and shade through side elements
Do you want to add a living space, a cool shaded spot on a hot day, or a combination of open surfaces and protected walls? The wide range of side elements offer any interpretation tailored to your daily life.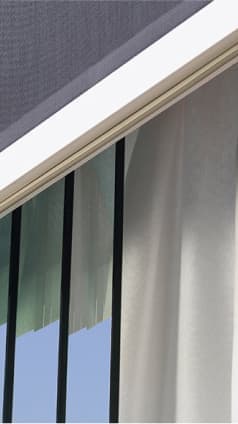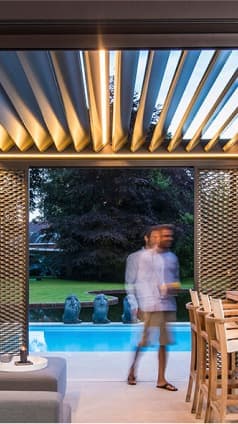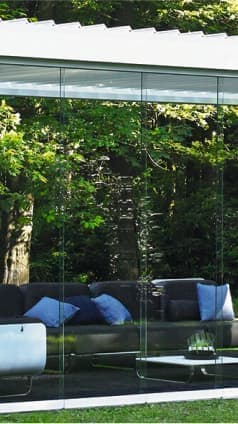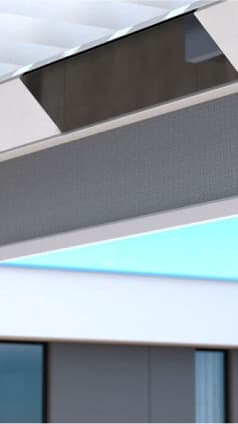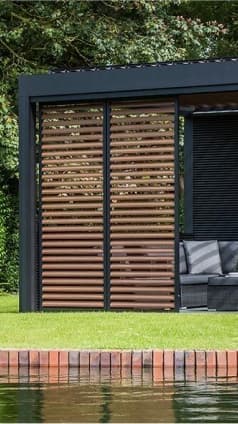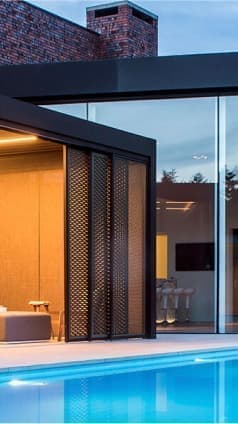 Be inspired
How you use a pergola or garden room to create more space is entirely up to you. The possibilities are actually endless. Once you have chosen the most suitable type, adding accessories and customizing your new outdoor space is easy so you will get exactly what you are looking for. And we can already give you some ideas.
Renson®
canopy
covers:
be outside, yet inside
A Renson® pergola or garden room combines the best of both worlds. Enjoy the comfort of being outside, but feel as though you are inside. Fully enjoy your garden and the oxygen-rich nature under the shelter of your Renson® canopy cover. Together we can blur the line between the indoor and outdoor home experience. And of course, feel free to share the experience gladly with your friends and family.