Cladding
Aesthetic and functional
Contemporary aluminum cladding lends a unique character to your home. Renson®'s Linius® and Linarte® cladding systems combine design and durability with a contemporary look. With a vast choice of finishes and colors to choose from, the end result is a façade that completely suits your taste and preferences, every time. Our systems can also be used to add extra character to interior walls.
Which types of cladding do we offer?
Your choice of aluminum cladding starts with the direction of the lines. Horizontal or vertical? It's up to you.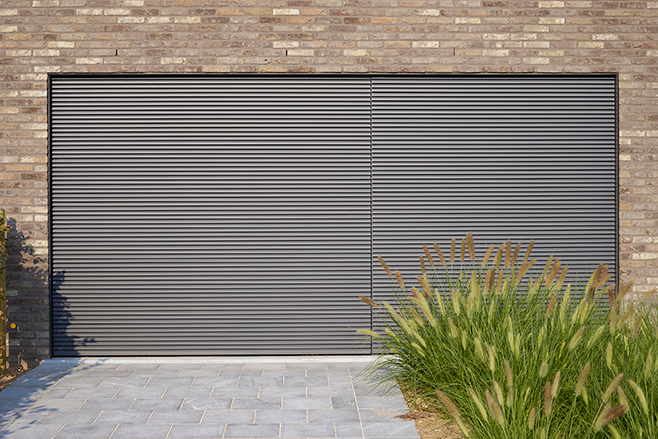 Horizontal cladding system
The Linius® horizontal cladding system lends a sober and refined look to your façade.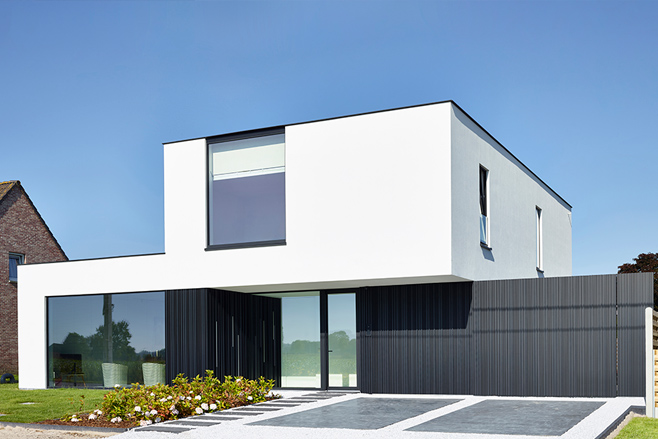 Vertical cladding systems
The vertical Linarte® profiles are completely versatile: they can be used on façades, across garage and other doors or underneath pergolas, for example.
Durable quality
From the choice of aluminum to the invisible fixation elements and integrated accessories, you can always count on the best quality.
Functional design
Our cladding systems combine increased privacy with architectural design to serve as a real eye-catcher on your home.
Total concept
The perfect finish, from the tiniest corner to the least obvious detail on your door.
What are the advantages of an aluminium cladding system?
Whether you would like to lend extra character to your home or whether you are looking for a stylish alternative finish for your façade after adding retrofit insulation, you cannot go wrong with aluminum cladding. The benefits are myriad:
Indoors or out, on curved façades or corners, and in any

color

you can imagine: the sleek design of

aluminum

cladding adds extra allure to your home in all cases.

Give free rein to your creativity and add a personal touch to your cladding. With aluminum profiles and integrated accessories, the possibilities are endless.

Aluminum cladding requires minimal maintenance. The powder coated profiles are exceptionally colorfast and are easy and quick to clean.
Design cladding with seamless integration
A unique look that remains consistent across your entire project: Renson®'s timeless cladding perfectly matches your interior, your existing structures and any pergola you may have. Accessories such as an outside tap or video phone can also be seamlessly integrated into your cladding system. Did you know that you can also use these designs indoors? Add cladding to a stairwell or lend a unique touch to an accent wall: inside and out have never looked so good together.
Functional and durable cladding
Going for aluminum cladding means going for timeless design, as well as for a practical and durable solution. Our profiles are exceptionally wear-resistant and weather-resistant. Only a minimal amount of maintenance is required to keep them in top condition. On top of that, after its long lifespan, your aluminum cladding is perfectly recyclable. Sustainability all round.
Cladding for an aesthetic transformation in and around the home
Sometimes, you just want something new. Other times, you want to add a surprising twist to classic elements, and sometimes, you just want to let your creative ideas run wild. Linarte® and Linius® have everything you need to realize an aesthetic transformation of your project in each of these scenarios.
Stunning cladding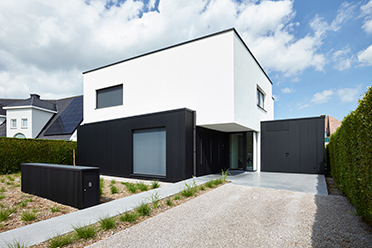 On the outside, Linius® or and Linarte® lend an extra touch to your external façade and can be perfectly combined with other materials. That way, you can create a unique look, which you are able to extend into your interior too. Wood inserts and LEDs allow you to get endlessly creative with your Linarte® façade.
Complete outdoor concept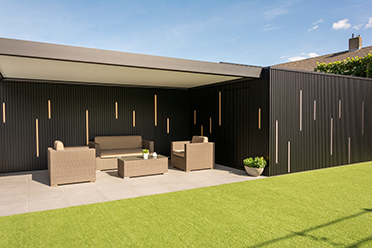 If you love nothing more than a uniform aesthetic, including outdoors, you've come to the right place. Our aluminum cladding systems enable you to effortlessly design a complete outdoor concept. Extend your cladding along your patio or underneath your pergola, or add garden elements with a Linarte® finish.
Unique interior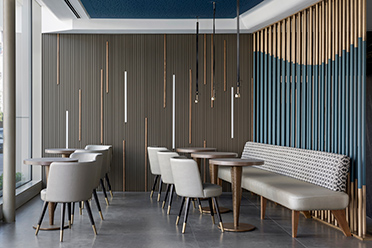 Renson®'s aluminum cladding systems don't just lend an extra touch to your façades, but to your interior walls too. That way, inside and out seamlessly transition into one another. Alternatively, have you thought about cladding your stairwell in Linarte® profiles?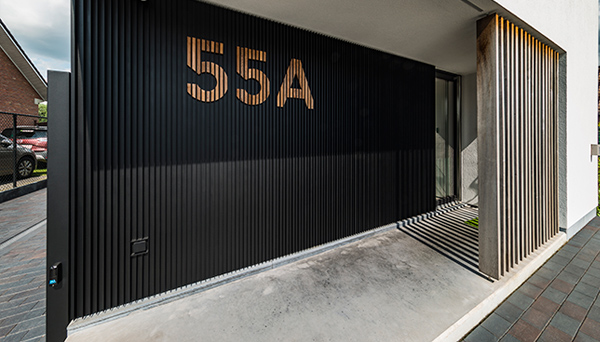 Façade cladding prices
Façade cladding adds extra character to your home or building. Even so, you still want to know exactly how much a façade cladding system costs before you buy. Renson façade cladding nearly always requires customization. As such, our façade cladding prices strongly depend on a range of factors, including the type façade cladding, the material, the dimensions and any extra options you'd like to integrate. Feel free to contact our approved distributor network for a quote.
How to maintain cladding
An aluminum cladding system with a high-quality coating barely requires any maintenance. However, it is recommended that you clean your aluminum cladding from time to time. Cleaning can be done using lukewarm soapy water, or simply using a cloth. Either way, it takes no time at all.
Add garden elements to complete your uniform look
Linarte® garden elements contribute to a uniform look around your home and in your garden. With our complete range of garden elements, the choice of how to extend your Linarte® design across your entire outdoor space is in your hands.
Why choose a contemporary cladding system by

Renson®

?
Renson® stands for durable design for the ultimate outdoor experience. Our Linarte® and Linius® aluminum cladding systems translate that concept to the façades of your home. The wide range of options to choose from and the endless combinations result in unique cladding that sets the tone for your entire garden. That way, we allow you to tell your story, even before you open the front door.