Horizontal cladding system
Versatile design on your façade
Linius® is a horizontal cladding system in aluminum with a contemporary look and a range of benefits. The fixation elements of the profiles are invisibly concealed for a sleek result. Linius® combines a high level of quality with functionality and durability, for both newbuild and renovation projects.
Which applications is horizontal cladding suitable for?
Its versatility and wide range of options make Linius® a suitable solution for a variety of projects.
Explore the many uses of this cladding system.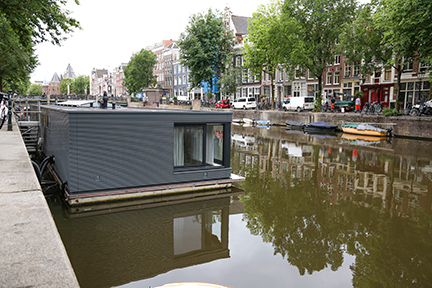 Newbuild and renovation
For your newbuild home or as a unique finish for your façade with retrofit insulation.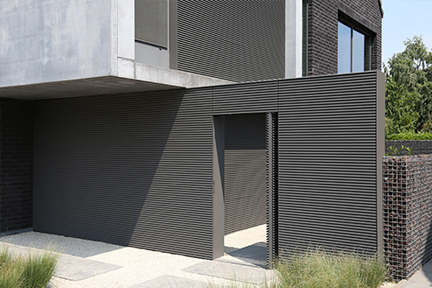 Doors
Extend Linius® across your door for a uniform and attractive total concept.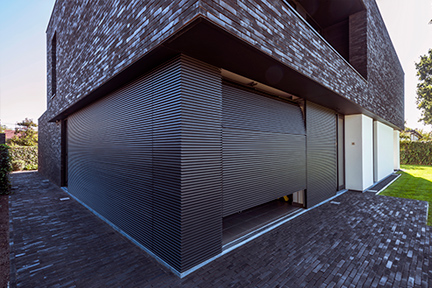 Tilting and sectional doors
Moveable surfaces such as tilting or sectional doors can also be finished using Linius®.
Durable quality
The best quality, from the choice of aluminum to the invisible fixation elements and integrated accessories.
Functional design
Welded corners, curved walls, semi-open cladding or cavity ventilation: Linius® adapts to it all.
Closed or ventilating system
Linius® can be used to create a closed system or a ventilating façade that allows your structure to breathe.
Finger-trapping protection system
Our specially developed finger-trapping protection system prevents your fingers for getting trapped when opening or closing a door.
The benefits of a cladding system with a horizontal design
Whether you're building a new home or finishing off a façade after retrofit insulation, horizontal cladding makes it look extra special.
And that's before we mention the additional benefits:
A ventilating façade can help prevent

damp

and stops your home from getting too hot inside.

The variety of profiles and possible options give you free rein to get creative with your façade.

Thanks to their invisible fixation elements,

aluminum

cladding systems have a sleek, contemporary design.

The powder coated

aluminum

is easy to clean and barely requires any maintenance.
How to maintain a horizontal cladding system
One of the best things about aluminum cladding is just how little maintenance it needs. That applies just as much to our horizontal Linius® louvres. Simply clean your Linius® profiles using lukewarm every now and then. That's all you need to do to keep your façade in top condition!
Renson®

: A BROAD experience in cladding systems
For many years, Renson® has been combining contemporary design and functional added value in its high-quality cladding systems. Backed by decades of insight, keen market awareness and the necessary know-how, we develop durable solutions for your façade. The result: our Linius® horizontal cladding system and Linarte® vertical cladding system.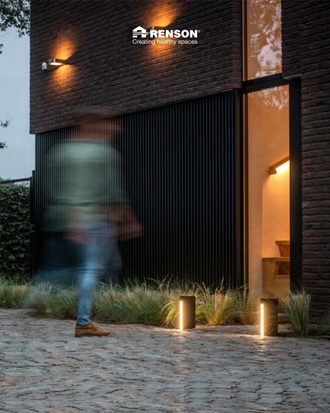 Request your information brochure
Interested in Linius® as a way to add aesthetic value to your façade? Allow yourself to be inspired by the projects we've completed so far and find out more.
Download the digital brochure ›