Transforming Your Porch Into An Outdoor Living Room
Are you curious what it takes to turn your porch into an outdoor living room where you and your family will actually want to spend your time? Learn here how to transform your space accordingly.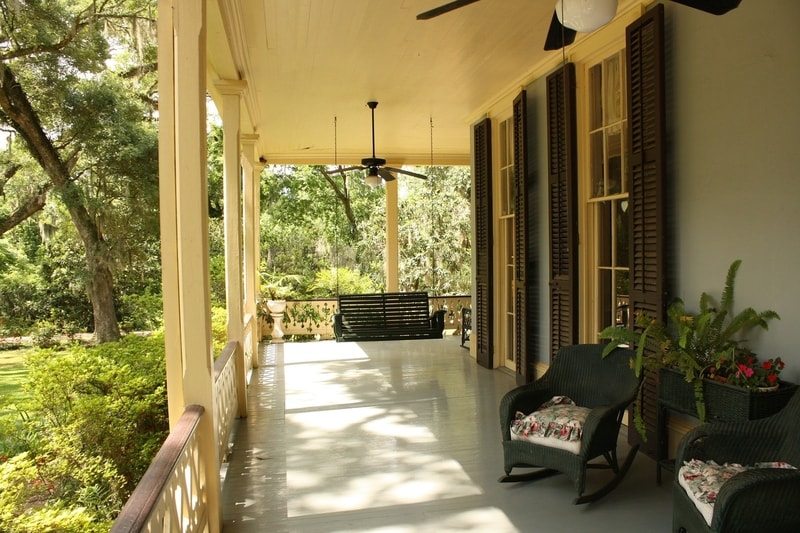 Words Matter (A Case for Semantics)
When it comes to porches, pergolas, decks, and outdoor rooms, the differences often come down to semantics. Yes, the lines can blur between each of them; sometimes a porch has a pergola for a roof, sometimes the deck is your porch, sometimes people are adding a pergola to their existing deck, and any of them can be considered an outdoor room in some instances. How you describe your space is a large part of what makes it what it is.

Also interesting: the difference between a pergola and a gazebo

Although nailing down these definitions may seem trivial or frustrating to some, the heart of the matter is intention. While there is no perfect and absolute checklist that needs to be followed in order to take a plain front porch space and turn it into an official pergola/outdoor room, that's actually the beauty of it.

Your porch becomes an outdoor room whenever you change about it whatever (in your mind) it was lacking in order to meet that definition. How freeing is that?
Where to Start When Transforming Your Porch: Intention
So, when starting your project to renovate, remodel, or redesign your porch, the key thing to start with is your intention for the space. Consider how you would like to utilize the space as if it were a room in your home, not just a porch where packages are left or where you briefly stand while the family dog goes about his business in the backyard.

Do you imagine it like an outdoor living room, where a TV might play sports while a fireplace against the outer wall keeps you warm in the fall?

Do you hope it will feel like an outdoor tea room where you might casually entertain guests during the day or read a book on a lazy afternoon?

Could you see yourself adding a long table with benches to create an outdoor dining room to host special meals and celebrations?

Design a space that you will want to use on a regular basis in a particular and intentional way and you are well on your way to transforming your porch into an outdoor room.
Next: Walls and a Roof Make a Room
You may already have some type of roof providing shelter for your outdoor space, but the question is if it provides the right environment for the type of outdoor room that you are trying to create.

If you are worried that the pergola style roof might not provide enough protection from the elements (aside from a little shade), then you might consider adding an aluminum or retractable roof for your pergola outdoor space. On the other hand, a heavy, low hanging roof might feel too constricting, and you may choose to replace it with a lighter, more freeing open air pergola style roof.

For siding, you might add a screen for protection from bugs on hot summer nights, a half wall as if your outdoor room is surrounded by big, open windows, or just create the idea of a perimeter of the room with intermittent pillars or posts.

Also interesting: pergola vs screened porch

Going back to your intention, there are no hard or fast rules about how definite or defined the boundaries of your space have to be; you might blur the lines between indoors and outdoors when it comes to walls, but there is no right or wrong way to go about it.
Adding Furniture and Decor
Rooms are rarely sparsely filled or decorated. So while a porch might have nothing more than a couple of chairs or a swing, an outdoor room will be a livable space with character and amenities.

The chairs or seating you choose should be ones that you actually want to sit in, making the space inviting to stay in and enjoy for a while. Make sure to provide useful surfaces for whatever your intended use will be: a large table for food, a coffee table for books, side tables for tall glasses of ice water or tea.

Your decisions regarding walls and a roof will impact the type of furniture and decorations that you are comfortable leaving out in your new outdoor room. If they are more or less exposed to potential rain, wind, dirt, or other harsh weather, then you will need appropriately sturdy and durable furniture.

Plants make great decor for an outdoor living area, since they will thrive in this environment even (or especially) if it is damp or wet at times. Other decor should not be items that could be subject to rust nor things that would be tarnished by inclement weather.

If your outdoor room will be seasonal, you will need a space to safely store this furniture and decor during the winter months.
An Outdoor Room Is What You Make It
In the end, this space is all about what you want to make it. Instead of concerning yourself about meeting the "definition" of an outdoor living room, what is more important is that you will feel comfortable, happy, and content in your newly created outdoor living space.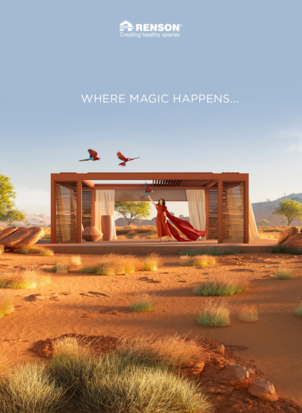 Request your inspiration brochure
Be inspired by our numerous successful projects and discover the various models and all the options. Download the digital brochure here!
request brochure