Keep Winter At Bay With A Pergola With Fireplace And TV
As winter approaches for most of the country, the time for backyard barbecues and pool parties is coming to a close in many states. Even in the warmer climates though, cooler evenings and inclement weather usually mean fewer nights enjoying your outdoor space.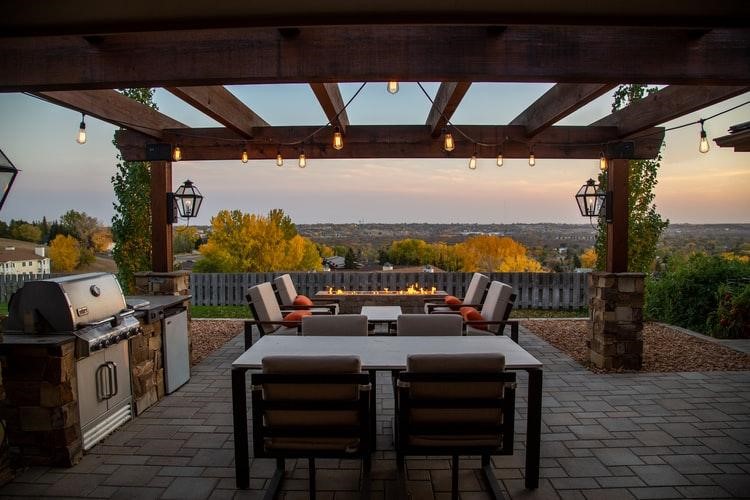 With the convenience of modern heat, these days we are far less susceptible to feeling frigid cold that reaches all the way to chill you to your bones that used to come along with winter 100 years ago. However, a lack of vitamins from reduced sunlight during the winter as well as seasonal depression are still very real concerns for many people. Making sure that you give yourself every opportunity to spend time outdoors and enjoying nature is key to living a happy, healthy life.
Now is the perfect time to consider backyard pergola ideas that will allow you to enjoy the outdoors year-round, season to season, and under almost any weather conditions.
Just Enough Protection From the Elements
Adding a covered pergola to your backyard is the perfect way to enjoy the outdoors at any time of the year. Whether it is leaves, snow, or rain that is lightly falling, an aluminum louvered pergola or retractable awning offers ideal protection and creates a midway point between being outside and indoors. Unless you have the perfect armchair set up in front of floor to ceiling windows, it is unlikely that you would be able to create the same kind of view from a room inside your house.

Imagine, adding a pergola to your back deck and enjoying a hot cup of cocoa on a cold starry night or sipping your tea or coffee on a brisk, snowy morning. Protected just enough from the elements, but still exposed enough to feel like you are connected to them.
Add a Cozy Fire Pit Along With Your Pergola
Particularly as the weather gets colder, you may want to consider adding a patio with a fire pit and pergola. Providing just enough warmth and a bit of cozy ambiance, a pergola with a fireplace will keep you warm during the fall and winter months and provide the option for smores or other campfire-like activities throughout the summer.

Some kinds of fire pits will require infrastructure in order to install, while others can be unattached and run on wood or coal, making them easy to place and relocate. You may want to consult with a professional to make the best choice for your home and your needs.
Include an Outdoor TV to Maximize Enjoyment
With fall and winter comes football season and parades of all sorts. By setting up your backyard pergola with a TV, you can capitalize on those brisk fall afternoons and unusually warm winter days by catching the game outside in your own backyard. Catching a breath of fresh air and even some sunlight will make the hours spent watching the big game feel much more refreshing in comparison to a day spent inside on the couch.

There are many ways to add a TV discreetly to your backyard space, making it accessible and convenient when you want to utilize it and out of the way and discrete when you don't. Size is absolutely a personal preference; a small TV may be perfect for some while others may appreciate a large plasma screen or even a full-on projector set up.
Make Your Decision Outside
If you are considering an aluminum pergola with a fireplace and TV to your home, the best place to make that decision is standing in the space you would like to transform, particularly because you will need to consider the logistical factors for both the potential fire pit as well as the tv.

The fire pit will need to be placed far enough away from the home so as not to be a potential fire hazard. If needed, you may consider consulting a professional on this point, just to be sure you are within a proper safety margin.

You will also want to consider how you would arrange your seating in order to both take advantage of the heat source offered by the fire pit and also offer an excellent view of the TV.

If you want to dress up your pergola with a TV mount, then placement will be key. Make sure that hooking up the equipment will be convenient and seamless, either minimizing the visible cables or hiding them in some way. You will also want to make sure that the electronics are sufficiently protected from the elements. For these reasons, it is likely that you will want the TV close to the home, using the full sidewall and potentially part of the roof for cover. Since the fire pit will likely need to be placed away from the home, you should be able to arrange your seating across from the TV and nearby the fire.

In the end, it is all about enhancing your backyard to create your own personal retreat space, whatever that looks like for you.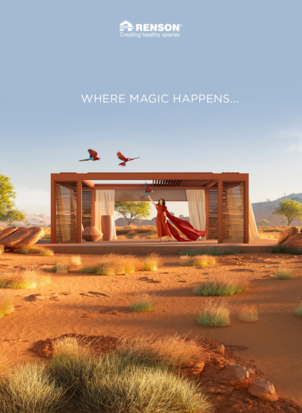 Request your inspiration brochure
Be inspired by our numerous successful projects and discover the various models and all the options. Download the digital brochure here!
request brochure