5 Accessories for a Customized Pergola
When it comes to creating an outdoor space that is both functional and beautiful, creating the actual structure is only half of the equation. Whether you have already constructed your ideal pergola or if you are still in the planning stages of creating a backyard oasis, considering pergola accessories is a key component to creating a customized space where you will enjoy relaxing and spending time with your family. Here are a few categories of accessories for you to consider when constructing a customized pergola.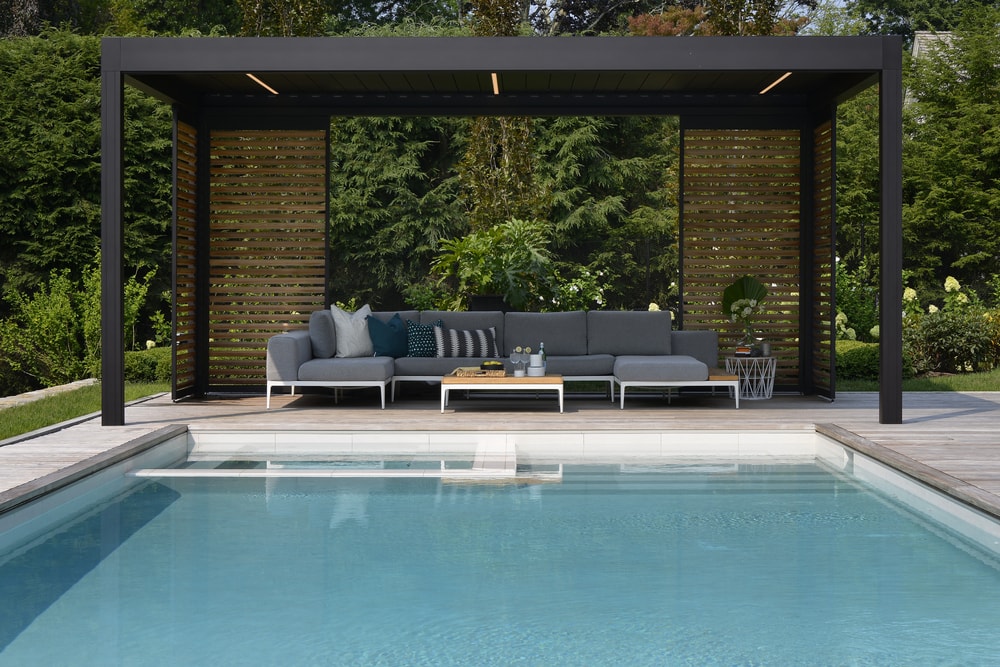 In order to enjoy your outdoor space long after the sun has gone down, lighting is not essential for practical reasons, it is also important for more sentimental reasons.

On an emotional level, lighting can quite literally set the mood or the tone of a space. Unless you imagine yourself quietly reading a book with a glass of wine on your pergola at night, then there should be no need for intense, bright lights.

Instead, chances are that you will be looking for warm, soft light to brighten up your space on dark evenings. So the first part of your lighting decision should be looking for lights that are conducive to that environment. Currently LED lighting solutions are on the rise. Besides being much more energy efficient, they last much longer, don't contain Mercury and provide a lot more options for brightness and light appearance (warm vs. cool).

Another advantage of LED lights is that you can create the atmosphere you want thanks to the different colour options. Ideally, you will want them to be fully integrated in your structure to maintain a sleek design. You can choose to integrate LED lights into the columns, on the blades or around the structure of the roof of your pergola.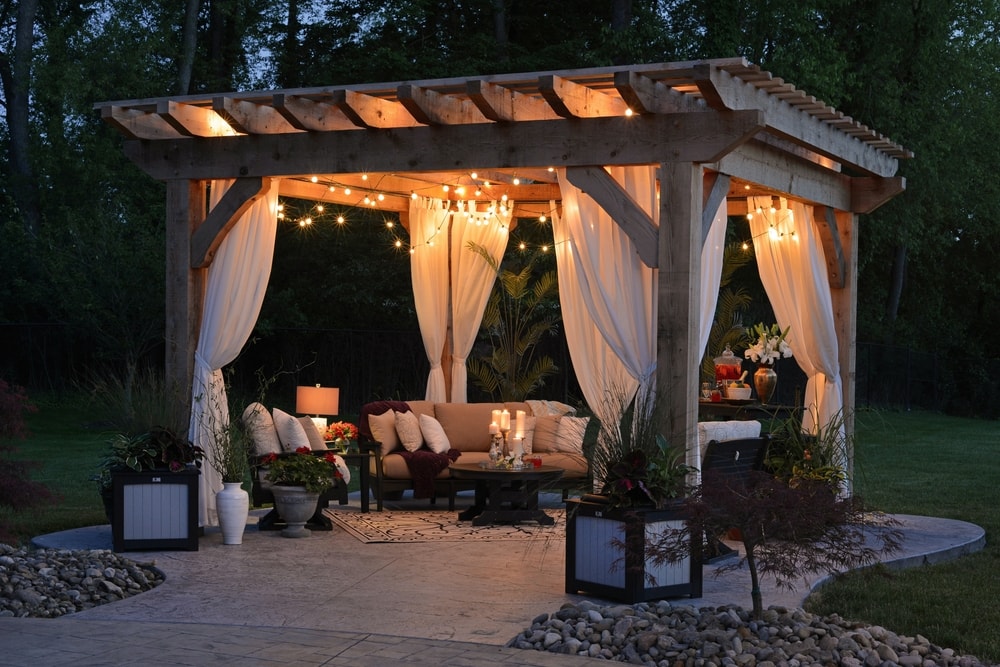 During the daytime, blocking—not creating—the light might be higher on your list of priorities. Screens for a pergola can offer partial shade and can be fixed permanently in place or free to move when desired. You might also consider a retractable shade or canvas screen. Again, these can be permanently placed or moveable per your preference.

While clean, slatted shades offer a sleek and modern look while offering logistical shade, curtains or cloth shades can give off that elegant royal litter vibe. Your personal style can inform which of these practical shade solutions is best for your custom pergola.
When it comes to pergola seating, comfort and utility should come first. All too often front porches and backyard pergolas are furnished with impractical seating that looks nice but no one finds themselves drawn to sit in.
If you want to really use your outdoor pergola space and enjoy it as often as possible, create a seating plan that you are quite literally drawn to.

Any outdoor lawn set with soft cushion and space to lounge can work, but one of our favorite ideas has to be a pergola hammock swing for maximum relaxation and magnetic draw. You are sure to find yourself often daydreaming of spending time out back on the hammock and (subsequently) actually finding yourself there quite often as well.
In most states, the evenings can get chilly for most of the year. Adding a heat source to your customized outdoor space can make it usable and enjoyable during even some of the coldest of months.

Something as simple as a heat lamp used by many bars and restaurants can serve this purpose and easily be wheeled away when not needed. They can be painted fun colors to match your vibe or left with a classy metal finish.

For a more permanent heat fixture, you might check our blog for pergola fire pit ideas or even outdoor fireplaces to create a pseudo outdoor living room of sorts.
Last but not least, consider what outdoor pergola decor will suit your style and needs for the space that you are envisioning.

One of the perks of being outdoor is that plants can thrive, with plenty of sunlight and fresh air, so it is no wonder that they have been a popular choice for adorning pergolas for as long as pergolas have existed.

On the other hand, while plants will thrive, other forms of decor can be at risk of decay or ruin when left outside in the elements. You will have to make sure that your decor is properly taken down and stored if it is only intended to be seasonal. So if things like christmas lights tend to stick around on the side of your house well into January, then it will be much more practical for you to settle on decor that is more evergreen in nature.
With a touch of each of these accessory categories, you are sure to create a uniquely customized pergola that will enhance your ability to enjoy your backyard.

If possible, try to make all of your structural and design decisions in one sitting. Creating a holistic vision for your outdoor space instead of a string of disconnected decisions that are perhaps practical but ultimately disjointed. The key is to create a sense of synergy between each of your accessory choices so that the result is a cohesive look. Good luck with your customized pergola!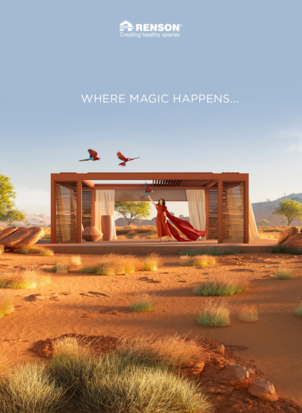 Request your inspiration brochure
Be inspired by our numerous successful projects and discover the various models and all the options. Download the digital brochure here!
request brochure