Maintenance
Maintaining your pergola
Wind and weather will undoubtedly put your pergola to the test. With regular maintenance (once or twice a year), you can make sure it stays in top condition for as long as possible.
Products for cleaning your pergola
The Renson® Maintenance Set guarantees the best result and ensures the color of your pergola stays just as intense. On top of that, these products ensure that the aluminum structure of your pergola is protected against acid rain, sea air and UV radiation.
If you use the Renson® Maintenance Set products on your pergola every year, we will also extend our warranty on the coating. To claim this extended warranty, simply follow these three steps:
Register your Renson® pergola.

Deep clean your pergola using Renson® 'Clean'. This concentrated product effortlessly removes dirt such as dust, grease or moss from the aluminum and from any screen fabrics. It lasts ten times longer than other ready-to-use cleaning products for aluminum profiles.

Apply Renson® 'Protect'. This protective coating ensures your pergola continues to shine year after year. That way, you get to enjoy your ideal outdoor experience for a long time to come.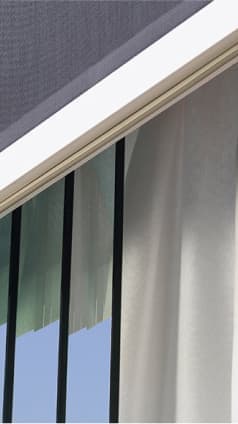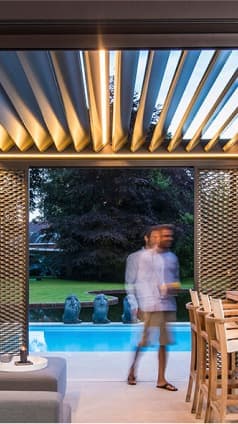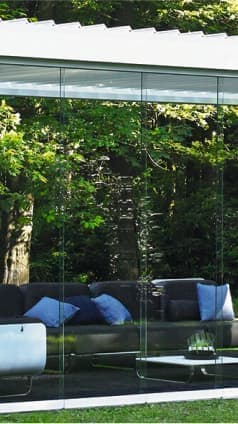 Extended warranty up to 15 years
Register your aluminum pergola to enjoy our extended warranty. The only thing you need to do is demonstrate that you clean and protect it every year using the Renson® Maintenance Set. If you do, we will give you a 15-year coating guarantee on the color and shine of your pergola.
More about the extended coating warranty.