Smart ventilation cuts down on indoor virus spread
There's been a marked rise in the promotion of ventilation as a preventive measure for minimising the risk of COVID-19 spreading indoors. That makes sense, since regularly refreshing indoor air in homes, offices, public spaces, schools, etc. dilutes polluted (and potentially contaminated) indoor air. Significantly fewer virus particles in the indoor air cut down on the risk of infection.
The need for constant ventilation
Although there is no conclusive evidence yet, an increasing number of scientists are signalling that COVID-19 transmission is airborne, and more specifically, that this happens through tiny contaminated airborne particles called aerosols. Aerosols can remain in the air for more than 20 minutes. And that can be a problem – especially in well-insulated, airtight buildings. Briefly opening the windows to air things out doesn't do enough though, unfortunately. What you need is constant ventilation, which, for the record, is now a requirement in all new or renovated buildings. This not only ensures that you get to breathe healthy indoor air 24/7 but also means that the aerosols are diluted, which reduces the risk of virus transmission.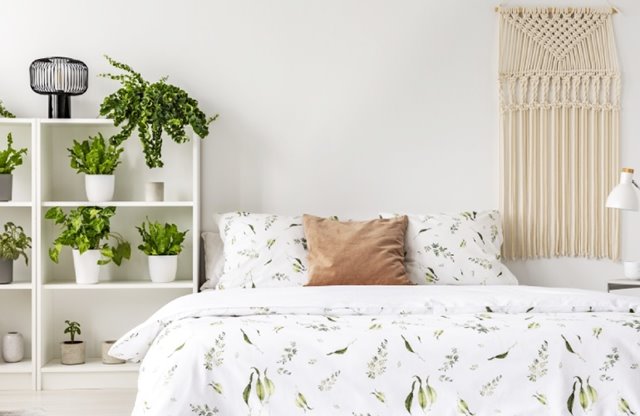 A smart ventilation system does all the work for you
The good news is that a smart ventilation system basically does all the work for you, without you having to lift a finger. On the one hand, 'smart' means that the ventilation system is continuously monitoring the indoor air quality with its moisture, CO2, and odour sensors. The system then uses this to fully automatically adapt the ventilation in every room of the house. This kind of ventilation is called Smartzone ventilation. Smartzone ventilation takes Renson® beyond standard ventilation systems.
Smartzone ventilation: immediate extraction of polluted indoor air
Smartzone ventilation provides customized ventilation. It goes without saying, that the same amount of polluted air isn't extracted building-wide, but that extraction is based on the indoor air quality per room. The worse it is, the more the room is ventilated. That doesn't just guarantee an energy-efficient system, but it also makes it possible to quarantine someone who is sick in a single room to prevent the spread of viruses.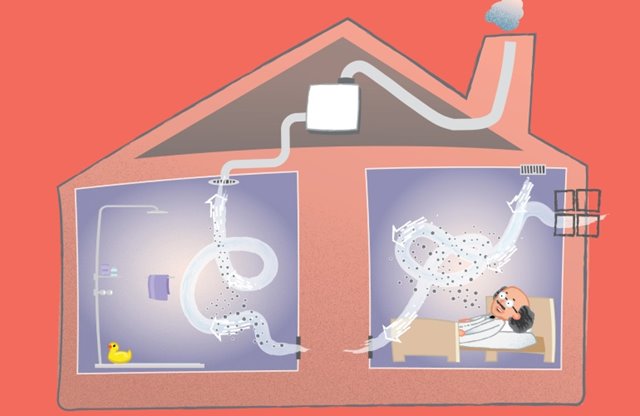 Standard ventilation system
Essentially, the polluted indoor air in that room is tackled at the source and immediately extracted outside. This means that when combined with the natural supply of fresh air in the same room, the polluted indoor air is isolated, which minimizes the risk of transmitting contaminated particles throughout the rest of the building.
Smartzone ventilation system
Connected ventilation system
Once your Smartzone ventilation unit is also connected via the internet, the app even provides you with tips on how to make it work even more efficiently in these unusual times. What's more, your device is also always up to date because the internet automatically installs the latest software updates.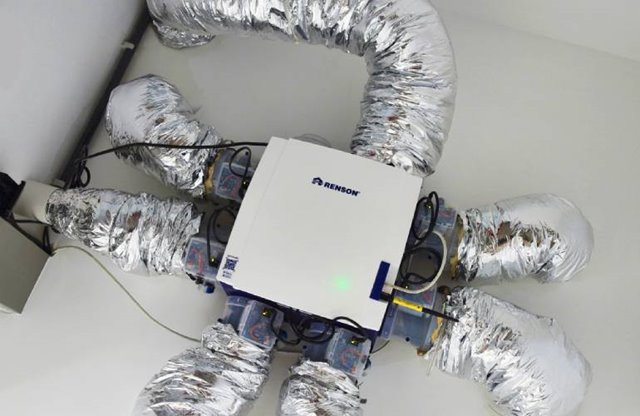 Ventilation tips to minimize the risk of contaminated air particle transmission indoors
Anyone also interested in minimizing the risk of contaminated air particle transmission indoors should check out these ventilation tips:
Never turn your ventilation device off. In fact, do the opposite and set it to 'intensive' mode if that option is available (for example, with the Renson® connected Healthbox 3.0 app).
Open your windows as often as possible in the summertime to flush your house with fresh air. Planning on doing it in the evening? Great! You get the best of both worlds because you'll cool your house down at the same time.
By the way, did you know that we also have louvres that are burglar and insectproof for this kind of 'intensive ventilation'? Night cooling louvres make it possible to safely leave your windows open all night long.