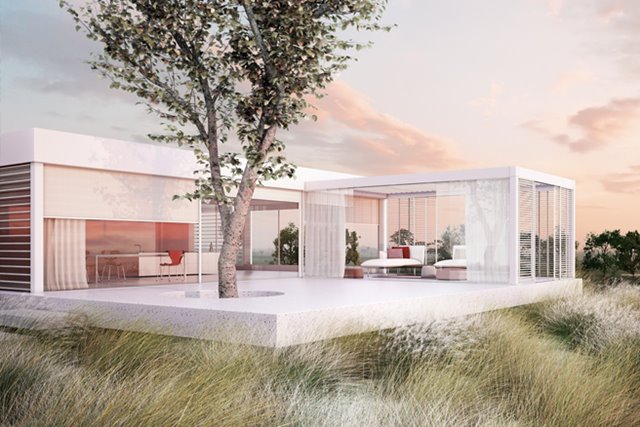 Tech Cocoon
Tech Cocoon is radical, contemporary and young.
The feeling is pure transparency, with an emphasis on technical materials such as glass and steel. In Tech Cocoon, contemporary design converses with dynamic, playful materials such as soft coral.
Playful textures and soft colors
In Tech Cocoon, the playful textures of composite materials set the tone. Terrazzo in different tones is combined with clean, smooth textures. The color palette is a combination of an energetic soft coral tone with whites and soft grey with a greenish undertone. The orange-pink gives a warm and youthful accent to this sleek style.
Tech Cocoon pergolas stand for young design with a certain flair. Energetic and fresh, for a vivid urban look. Shades of soft coral and terracotta pink give this space a southern feel that is wonderfully relaxed. Bring on that first aperitif!