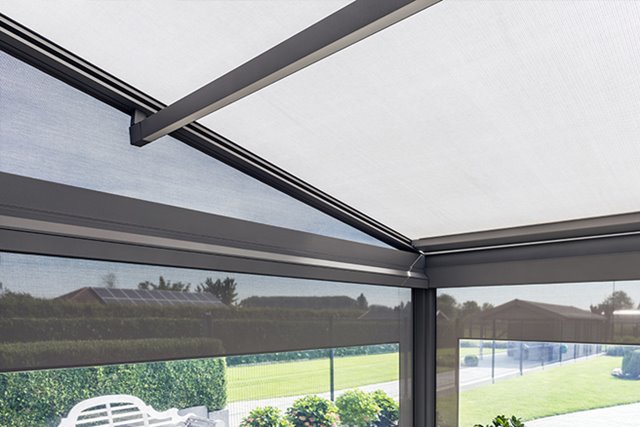 Triangular fibreglass cloth
Neat finish for Lapure side inserts
High-quality fibreglass fabric
Triangle fabric opens up extra possibilities for pergolas
Did you opt for a Lapure pergola with a sloped roof? You can still add a range of side elements, such as a windproof Fixscreen or Loggia easy passage.
If you do, the slope of your pergola will be filled in using a triangular insert made of strong fibreglass.
That way, any side element can be effortlessly integrated.