Ventilation louvres
Ventilation louvres for a healthy indoor climate
Ventilation louvres are an indispensable part of every home. They bring fresh outdoor air into the building, and they allow polluted indoor air to escape. In doing so, they help reduce the volume of harmful substances and humid air in your home, contributing to a healthy indoor climate along the way.
The term 'ventilation louvre' is also occasionally used for window vents installed in or on a window. A window ventilation system uses these air supply vents as part of a centralised ventilation system.
What is a ventilation louvre?
Ventilation louvres are used to draw air into a home, extract air from a home and move air throughout a home. They are used both outdoors and indoors.
In an external wall, they are placed in a facade opening, and they offer protection against rain, vermin, burglars or noise. They are used to bring fresh air into the home or extract polluted and humid air from the home. To name just a few examples, ventilation louvres are used to allow fresh air to enter basements, to extract the polluted and humid air captured by kitchen extractor hoods or generated by tumble dryers, and much more.
Indoors, ventilation louvres are often used to aesthetically conceal a vent used to bring air in, extract air out or move air around. You might spot them on interior walls, ceilings, doors, cupboards, or in the floor, for example. Adjustable louvres or vents also often serve as the finishing touch to a central ventilation system.
For these and other applications, Renson has a wide range of ventilation louvres available, each of which can be finished in the colour and shape of your choice to ensure perfect integration into the design of your home.

Durable top quality

Available in a range of colours

Easy to install

Customisation possible (colour, shape, dimensions)

Comprehensive range
Custom ventilation louvres for the widest possible range of applications
From homes to production halls and from utility cabinets to hospitals: ventilation louvres appear on all kinds of structures or installations. On top of its range of residential ventilation louvres, Renson never shies away from a technical challenge with its custom solutions. Our project and R&D teams always have a detailed technical solution, even for the trickiest customisation challenge. Thanks to these custom solutions, we offer a complete range of products — and what's more, our products also always follow the latest trends.
Your preferred installation method, the required air permeability and water resistance are just some of the factors that decide which ventilation louvre is the right choice for you. Renson can also offer a suitable solution if you have any special requirements in terms of burglar resistance or acoustic damping.
The product selector enables you to explore our range and select the right product for you based on the technical properties of each vent. To support engineering firms and architects, we're also happy to carry out technical calculations to find the right size for your louvres.
Find the right louvre for you ›
Outdoor applications
Depending on the application, our ventilation louvres are available in a range of shapes, colours, materials, functions and so on. For residential outdoor applications, we offer recessed or surface-mounted louvres, bull nose louvres, kitchen extractor fan louvres, roof ducts and much more.
Surface-mounted wall louvres
Pressure-relief louvres
Recessed wall louvres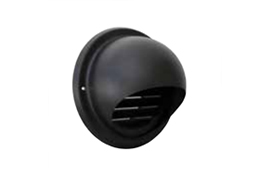 Bull nose louvres
Indoor applications
For residential indoor applications, we offer adjustable or lockable louvres or vents, extraction louvres as part of a mechanical ventilation system, ventilation strips for kitchens, door grilles, floor or table vents, fire-resistant louvres and much more.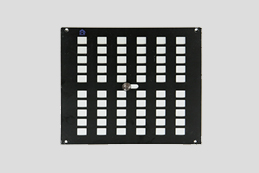 Adjustable louvres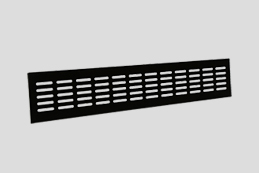 Ventilation strips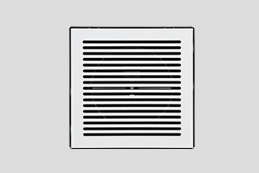 Extraction louvres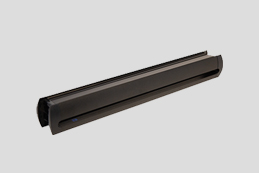 Door grilles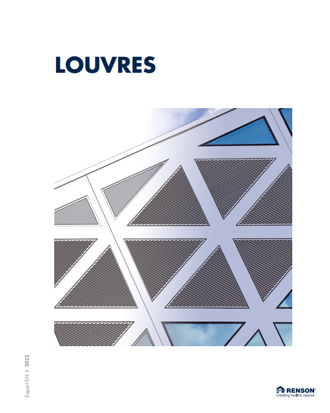 Request your brochure
Looking to install your ventilation louvres yourself? Want to find out more about solutions for comfortable and healthy living?
View our DIY brochure ›
What are the benefits of ventilation louvres?
Ventilation louvres offer a range of benefits :
Improved air circulation: ventilation louvres improve the airflow in a building, CO2 and other pollutants are removed and fresh air is supplied. Damp issues or mould in the home are a thing of the past.
Ventilation louvres offer protection from the weather and wind, insects, vermin and so on. Burglar-resistant, acoustic damping, fall protection and fire-retardant louvres are also available
Aesthetic appearance: ventilation louvres are available in a range of different styles and designs, meaning there is always a perfect match for the look of your building.
Possible features of ventilation louvres
Renson's ventilation story started more than 50 years ago with its first ventilation louvres. Even back then, Renson was a true pioneer, offering an exceptionally wide range of solutions for every application. Our extensive R&D team has been seeking — and continues to seek — answers to the most complex customer needs.
Wall louvres, surface-mounted louvres, window, door or floor louvres: they are all available in a wide range of dimensions, colours and shapes. Their technical features are pretty impressive too.

Acoustic damping

High airflow

Water resistant

Burglar-resistant

Available in a wide range of materials and colours
Maintaining your ventilation louvres
Ventilation louvres require barely any maintenance. Even so, dirt and dust might build up over time, and that might make your louvres less effective. Fortunately, they are easy to clean using a wet cloth or vacuum cleaner.
50 years of experience in ventilation louvres
Renson has 50 years of experience in the production and development of ventilation louvres. Over the course of these five decades, continuous innovation has helped turn Renson into the ultimate point of reference in ventilation. Renson's status as an international trendsetter is due first and foremost to the enormously wide scope of applications for this product range. Using the expertise that Renson has relied on to respond to the trickiest demands from the market over the years, a solution can be found for practically all technical challenges.