Damp issues in the house
How do you recognise damp issues in the house, and how do you solve them?
Moisture spots, mould or condensation: anyone confronted with these problems in the past knows that moisture is a persistent enemy in the home. And this is true for both your own health and your home. So, when you see the first signs of damp issues, act immediately. Or, even better, prevent moisture getting a foothold in your home with efficient and reliable ventilation.
Rising damp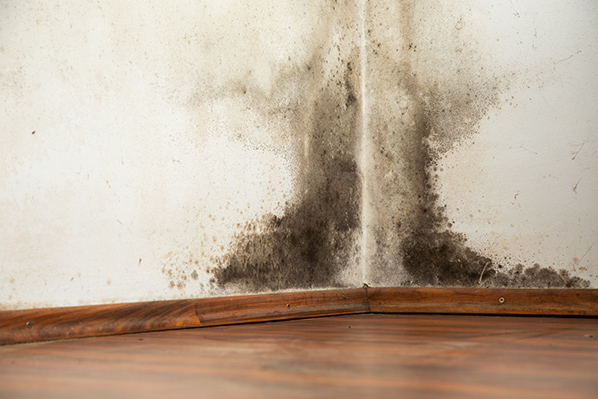 Rising damp occurs when water travels upwards through porous materials such as stone or concrete. This causes interior walls to get wet.
Penetrating moisture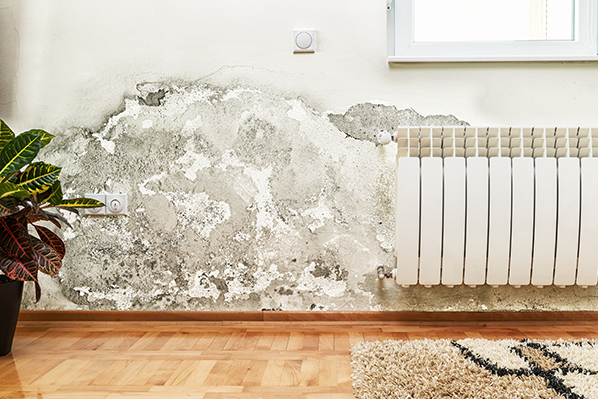 Penetrating moisture enters the home from the outside through porous walls. Precipitation penetrates the outer shell and enters the inner walls through the cavity.
Condensation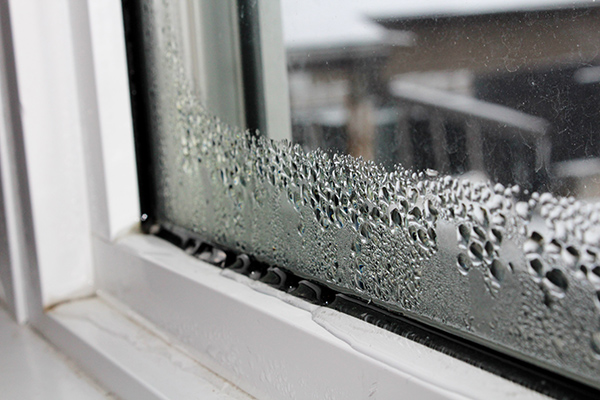 Condensation forms when moist air comes into contact with colder surfaces. A good example of this is a wet mirror after a shower or a splashback surface getting wet when cooking.
Leakage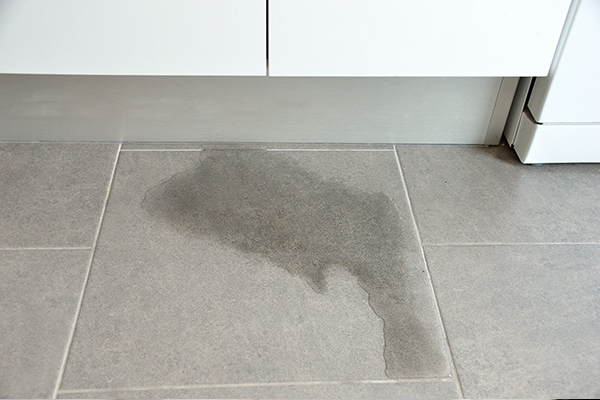 Leakage can cause damp issues in old homes or as a result of construction faults. Bad connections, wear or breakage are the culprit.
How harmful is moisture in the home?
Moisture in the house can evolve into a real nightmare. Are you suffering moisture build-up causing mould in your home? Your building structure should be able to cope with this, but your health will not benefit. Fungi produce toxins that can affect your respiratory system. In addition, they can damage your immune system. And your home itself is at serious risk of irreparable damage if mould works its way behind the plaster and weakens the building materials.
How can you recognise damp issues in your home?
Once damp issues are visible in the house, the moisture build-up has often been going on for a while. It is therefore important to pay attention to the visual indications and attempt to deal with the problem as quickly as possible. This will ensure you avoid long-term damage and limit any repair costs. Pay extra attention to: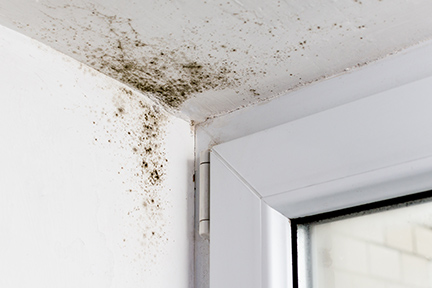 black mould spots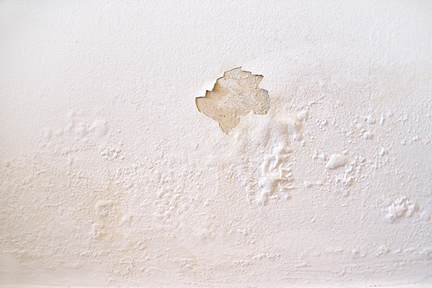 peeling paint or peeling wallpaper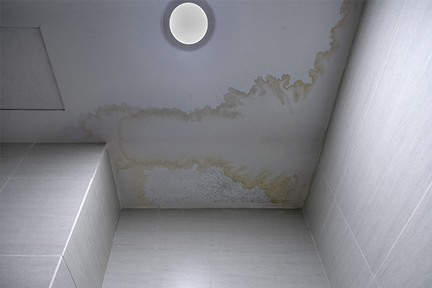 coloured moisture stains
Where do damp issues most commonly occur?
The so-called "wet rooms" pose the greatest risks for damp issues. Of course, this is logical: it's where most of the moisture ends up in the air. Damp issues can arise if this moisture settles on the walls. All of which makes thorough ventilation in the bathroom, toilet, kitchen, laundry room and basement even more important.
Did you know that damp issues can often find their way into the bedroom as well? People can lose 1–2.5 litres of water per night through sweating and breathing, and part of this ends up in the air. And it's the same message here – good ventilation is key.
Fighting and treating damp issues
Should you suffer damp issues, it is best to take action as soon as possible. It is certainly the best way to prevent things getting worse. The causes of damp issues can be complex, so it is a good idea to call in a specialist. They can come in and tackle the root cause of the problems instead of simply trying to resolve the symptoms. However, the symptoms are a useful indicator of the underlying problem and help determine how to tackle it.
Penetrating moisture
If an outer wall has become porous, rainwater can get in through that route. In this case, you will see moisture spots on both outside and inside of the wall. In this case, have a professional apply a (colourless) protective layer. This will make your outer walls less porous.
Condensation
Moisture in the indoor air can cause condensation on windows, walls, ceilings, etc. and eventually cause mould. This is not good news for your health, or the masonry, paint and/or wallpaper. A smart ventilation system removes the damp air quickly, even before condensation has a chance to form.
Rising damp
Often, older houses are not (sufficiently) protected against rising groundwater. In this case, moisture spots up to 1 metre high can be seen up the wall, and these can damage masonry, plaster, painting and wallpaper. These problems can be solved by injecting the walls with a moisture-resistant liquid.
Leaks
The walls of your home hide lots of pipework to supply and remove water. If they are not properly connected, or if the start to wear out over time, they can begin to leak. This water can seep into the walls and cause moisture spots. Is your water bill rising noticeably? You may have a leak. An expert with specialised equipment will be able to locate it for you and seal the leak.
Prevent damp issues in the house with good ventilation
Most damp issues are caused by damp air condensing on colder surfaces such as windows, walls and ceilings. The good news is that a reliable mechanical ventilation system eliminates this risk. It will extract the damp, polluted air before condensation can form.
A Renson mechanical extract ventilation system works on demand and is fully automatic. Built-in detectors continuously measure the moisture content of the interior air. If the moisture content exceeds the threshold value, the ventilation system intervenes automatically and replaces the moist air with fresh, dry air from the outside. It only does that in those areas where it is needed, so no unnecessary energy is lost.
Centralised ventilation system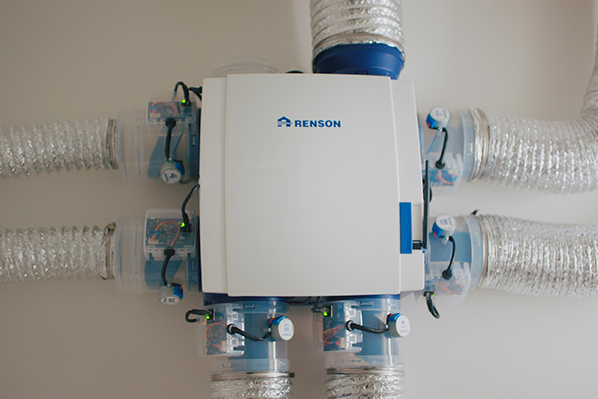 A centralised mechanical extract ventilation system delivers the best air quality throughout the whole home at any time. All the living spaces are connected to a central ventilation unit via a duct network. The unit controls the various extractor fans and regulates how much air is extracted and supplied. And this does not occur by luck; it is based on continuous monitoring of the indoor air quality. The moisture content in the indoor air, as well the odours and CO2 determine how hard the ventilation system works in each room in the house.
More about the centralised ventilation system
Decentralised ventilation system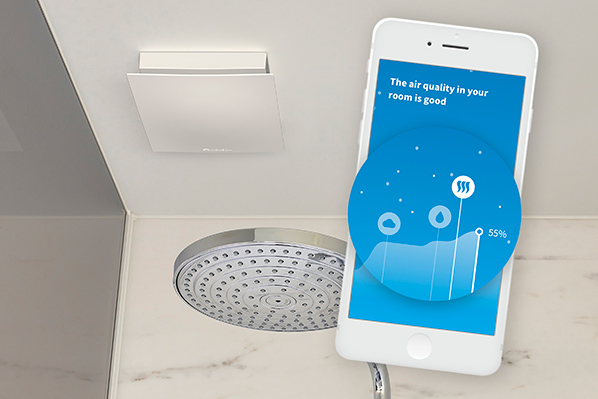 A C+ or a D+ system will supply fresh, healthy indoor air to your entire home. And what if you don't want to start with demolition work, or you only need to tackle a specific problematic space? The decentralised Waves system offers a plug-and-play solution for your bathroom, for example. There is no need to install a duct network or replace your standard bathroom fan to immediately enjoy its efficient ventilation. With demand-driven operation, the central and decentralised extractor fan systems monitor the air quality in order to guarantee your comfort.
More about the decentralised ventilation system