Mechanical ventilation
The basis for an optimal living climate
If you want to circulate some air around your home, all you need to do is open a window, right? Not quite: this age-old method by no means guarantees the indoor air gets any healthier to breathe. Stricter insulation standards and airtight buildings are much better at keeping the heat in — but polluted air is also unable to escape. Insulation is a must, but it can't be done without ventilation. Fortunately, with its range of efficient and fully automated mechanical ventilation, Renson has a suitable solution for every project.
The importance of mechanical ventilation
On average, we spend 90% of our time indoors, and — counterintuitive as it may sound — the air quality inside is often poorer than it is outside. By installing mechanical ventilation in your home, you can make sure the air you breathe indoors is just as fresh and healthy as the air you breathe during a reinvigorating walk through the woods. You don't even need to lift a finger yourself: Renson's fully automated systems monitor the air quality and take action by themselves where needed.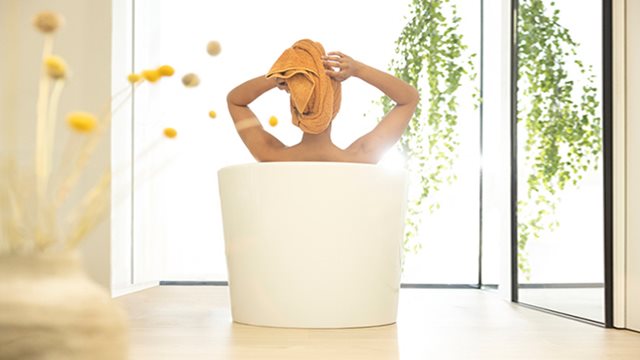 The different types of mechanical ventilation system
Renovation or new-build project? Specific energy requirements? Acoustic expectations?
With three high-quality solutions for mechanical ventilation, there is always a Renson system that's the perfect fit for your project.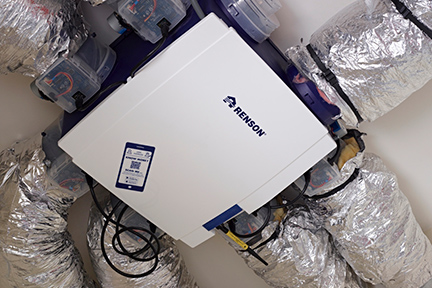 Exhaust ventilation system
Natural supply of fresh air and mechanical extraction of polluted air.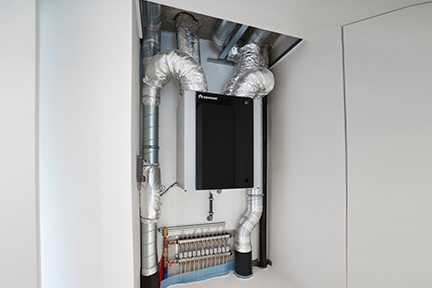 Balanced ventilation system
Demand-driven and fully mechanical system for optimal air quality.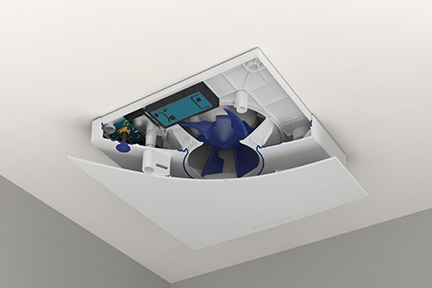 Fans
Decentralised solution for a single room or for minor renovations.
How does mechanical ventilation work?
A mechanical ventilation system actively 'flushes' your home with fresh air. Polluted air is extracted in wet rooms, such as the bathroom, the kitchen and the toilet. At the same time, your ventilation system blows in fresh outdoor air via ventilation louvres in your living room and bedroom, among other places — and that makes mechanical ventilation the easiest and surest way to ensure you get to breathe healthy air indoors at all times.
Centralised system
Ideal for newbuild or full renovation projects
A single ventilation system for your entire home: automatically keeps indoor air quality at optimal levels in every room
Lower energy consumption thanks to central controls based on constant monitoring of indoor air quality


Decentralised system
Ideal for kitchen, bathroom or toilet renovations or home extensions
Cheaper budget friendly
No ventilation ducts to fit




Mechanical ventilation systems compared
| | | | |
| --- | --- | --- | --- |
| | Exhaust system | Balanced system | Fans |
| Renovation or newbuild | Renovation/newbuild | Newbuild | Renovation (single room) |
| Operating area | Entire home | Entire home | Single room |
| Supply and extraction | Natural supply, mechanical extraction | Mechanical supply and extraction | Natural supply, mechanical extraction |
| Connectivity | App or SmartConnect | App | App |
| Energy consumption | Central demand-driven ventilation that saves on heating throughout the entire home | Central mechanical supply and extraction with heat recovery | Energy efficient ventilation that saves on heating in a single room |
| Maintenance | Ventilation openings to be vacuum cleaned regularly, ducts to be cleaned every five years | Ventilation openings to be vacuum cleaned regularly, ducts to be cleaned every five years, filters to be changed twice a year | Ducts to be cleaned every two years |
| Acoustic comfort | Central fan and control valves prevent any noise in rooms | Two quiet fans and acoustic damping | Quiet operation due to unique design, airflow is only increased when there is activity in the room |
Where to use mechanical ventilation
Installing a mechanical ventilation system enables you to significantly improve the indoor air quality in every room around your home.
Of course, each room has its own requirements and challenges, but your mechanical ventilation system knows how to handle these in the most optimal way.
Maintaining mechanical ventilation
Installing a mechanical ventilation system is the first major step towards a healthy and comfortable indoor climate. To keep up that effect and ensure your installation operates as energy-efficiently as possible, it is important that you maintain your mechanical ventilation properly. After all, regular and correct maintenance is the best guarantee to keep any system working effectively in the long term. The exact maintenance that's required and how often you need to perform it depends on your ventilation system.
Why choose Renson® mechanical ventilation?
At Renson, minimalist product design, effective technology and ease of use and maintenance go hand in hand. Renson has been developing solutions for healthy living and working for over 110 years. With a wide variety of mechanical ventilation systems available, our range is bound to offer a solution that's the right fit for your project.

Superior quality
Design, durability and quality go hand in hand at Renson.
High-quality materials and durable technology for long-term user comfort.
The best quality in every aspect. That's how we guarantee durability.

Minimalist design extraction louvres
Visual simplicity adorns and retains the focus on the architectural features of your home. Perfect integration and subtle design of your ventilation system.
From window louvres to fans: sophisticated design for optimal integration.

Demand-driven and fully automated
Automated control of ventilation airflow for clean indoor air.
Ventilation to suit the current air quality.
Breathe easy at all times thanks to demand-driven operation.

Ease of use and maintenance
Carefree living with minimal maintenance and maximal ease of use.
Breathe freely and easily, without major maintenance tasks or complex controls.
Minimal maintenance and optimal ease of use for your everyday comfort.
Mechanical ventilation usage tips
With a Renson mechanical ventilation system, you're investing in a reliable solution for the indoor air quality in your home.
That said, there's a few things you should take into account to guarantee the optimal functioning of your ventilation system:
Make it easy for fresh air to circulate. Allow outdoor air to enter via window vents and leave at least 1 cm of space underneath interior doors (or fit a louvre to your doors).
Only switch off your mechanical ventilation for maintenance or in emergencies, such as a major fire nearby. Other than that, it's best to keep the system running 24/7 for optimal results.
Regularly clean your louvres, vents and extraction ducts to ensure optimal functioning remains guaranteed in the long term.