Fans
Fans for proper ventilation
You can go a long way with the power of nature alone, but for healthy indoor air, fans can offer an extra helping hand. They handle the mechanical supply and/or extraction of air to help facilitate a constant flow of air in a single room or throughout your entire home. Take your pick from our wide range of fans to guarantee reliable ventilation at your project.
What is a ventilation fan?
A ventilation fan moves air by means of a spinning rotor. This airflow can move in two directions: the fan can either draw fresh outdoor air in, or it can extract polluted indoor air from your home. Fans form part of a mechanical ventilation system and are electrically powered. If you use a single fan to completely serve a single room, this is referred to as a decentralised ventilation system.

Durable top quality

Minimalist design

Easy maintenance

Endless customisation options
Minimalist fans for discrete results
A bathroom extractor fan, a solution for the toilet or an elegant ventilation system in a different room: Renson's Waves is an elegant fan that can be discretely integrated into any surface. On top of that, its minimalist design actually contains sensors that enable it to operate on a demand-driven basis. That way, just enough ventilation is provided at all times.
Living more healthily with durable fans
Without effective ventilation, humid air lingers around the home — particularly in spaces like the bathroom or kitchen — and that can have major consequences. Among other things, it can cause mould around your home: black, grey or brown spots that start to form on your walls or on wooden surfaces.
Mould affects the structural integrity of your home and creates a very unhealthy living environment. It can lead to symptoms such as a sore throat, blocked nose, coughing and sneezing, or even a tight chest. Fortunately, fans offer a great and durable solution. They extract humid air as soon as possible and replace it with fresh outdoor air. Their demand-driven operation guarantees fresh air without wasting energy. That way, you can breathe healthy air at all times.
Fan applications
Especially in typical wet rooms, fans are indispensable. Condensation forming on the window after you've enjoyed a long soak in the bath? Walls in your cellar looking a bit delicate? Time to introduce a fan.
Toilet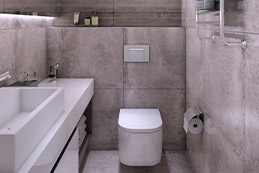 Bathroom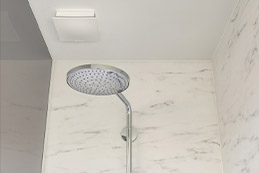 Kitchen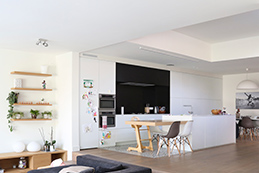 Cellar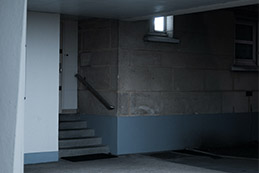 What are the advantages of fans?
A fan offers a simple solution to improve the air quality in a specific room. It helps you create a healthy indoor climate in no time, without the need to strip too much out. Discover the benefits of a completely decentralised ventilation system in the form of a minimalist device.
Fans are ideal for renovation projects: you can simply add them to the room you are working on. They are also the ideal solution for replacing a broken device, in the toilet, for example: simply fit them and you're good to go.
Fans require minimal maintenance. Simply clean the air ducts every two years to keep enjoying healthy indoor air for a long time to come.
The simple installation process really keeps the cost down. That way, you get to live in complete comfort and without a care on a small budget — and that's truly priceless.
Fan maintenance
A decentralised system with fans offers maximum ease of use and minimum maintenance. Cleaning the air ducts every two years is all that's needed. There's nothing more to do to make sure your guarantee of healthy indoor air lasts for years to come!
Different types of fan
Every project is different. To make sure we can offer a suitable solution at all times, Renson has developed a wide range of fans.
That way, we always have the answer.


Duct fans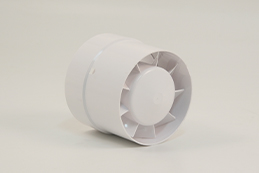 Bathroom extractor-
fans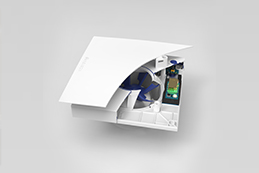 Toilet extractor fans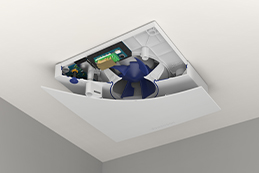 Fans with a humidity sensor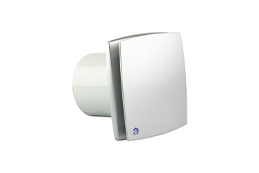 Why choose Renson® fans?
For over 50 years, Renson has been committed to healthy indoor air in your home. The expertise and experience our team has acquired along the way is reflected in our wide range of products, with a solution for every situation. In other words: Renson is bound to have the fan you're looking for. Breathe freely and without a care.