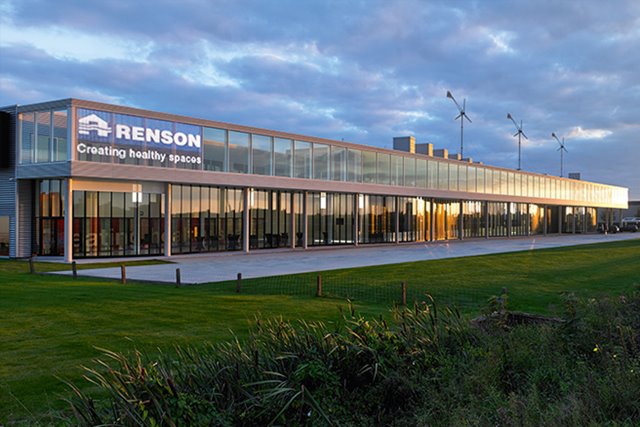 Building Automation Software Engineer
Team:

R&D - Product Development

Location:

Waregem

Time:

Full-time
Word jij onze nieuwe Building Automation Software Engineer?
Apply now
Creating Healthy spaces has been Renson's baseline for the past decade. To truly achieve this promise, we are continuously updating our products to become connected smart devices. Renson has developed an IoT eco-system (My-Lio) to support these connected devices. The next step is to make the Renson connected devices work together. To unlock this functionality to the market, Renson is looking for a building automation software engineer.
As building automation software engineer, you will develop production grade software (both on edge and in the cloud) to allow connected Renson devices to reliably work together in an intelligent manner. You will receive clear specifications from Renson's control engineer and IoT architects on what is expected from the building automation software you are expected to develop. Your input during the development process will be highly valued to come to a working solution. More specifically, your job will involve the following tasks:
Write, debug, test and review software while respecting Renson's version control standards.
Estimate the workload of development tasks.
Write detailed documentation of the designed software solution.
Release software from development environments to staging and production environments.
Report to the project stakeholders regarding the project progress and concerns.
Profile
You are experienced in software development (preferably in Python)
You have a passion for building automation
You have strong skills in critical thinking and are interested in details
You are a team player when it comes to collaboration, oral and written communication
You are focused on quality with a bias for action
Affinity and interest in applied mathematics (more particularly data analytics and control theory) is a plus
offer
Renson puts you at the cutting edge of smart home development.
You will become a member of Renson's R&D department for Digital Innovation, a growing group of dynamic people with attention for personal growth.
Renson IoT provides unique opportunities to its team members to implement our Smart Home vision "Creating Healthy Spaces".
You can start contributing to a new software solution with a clear vision that has a fairly short expected time to market (with an installed base of thousands of users). This will allow you to embark on a new branch of a well-prepared high-tech project from the beginning.


6 redenen om voor Renson te kiezen

Healthy work-life balance
We believe in a good work-life balance. This is why you get 32 days of leave and the option to work from home.

Growth opportunities
Every Renson hero has his/her own qualities, and we would like to see them fully develop in the workplace.

A daily challenge
Working at Renson is never boring. Every day is a new challenge; and naturally, we tackle every challenge together.

Nice working atmosphere
A real family business has a homely atmosphere. You can feel that in the workplace and in your team.
Optimal accessibility
Our modern buildings are easily accessible. There is also the possibility to lease a bike (or have a company car).

Healthy work environment
We put our solutions for healthy living comfort into practice in our workplace; from a good indoor climate, to pleasant outdoor spaces, fresh soup, after-work events, etc.
OTHER OPENINGS IN R&D - Product Development