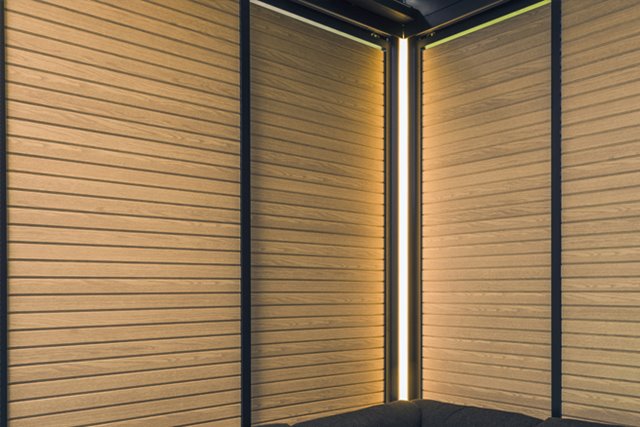 LED lighting integrated into the inside of the column
Stunning accent lighting that emphasises the structure
Available in warm white or pure white
Dimmable
High-quality IP65 LEDs
Vertical LED lighting for your pergola
Our Colomno LED lighting for pergolas has been specially developed for Camargue and Camargue Skye. This dimmable LED lighting is integrated into the inside of the columns of your pergola. Aside from adding a tasteful element, the LEDs also emphasise the sturdy structure of your pergola. LED lighting can be integrated into every column of your pergola (one strip per column).
Colomno LED: chose between warm white and pure white light
There are two types of LED lighting to choose from for your pergola. Go for warm white light (3,000 K) to instantly create a cosy ambience. If you prefer to retain the sense of natural daylight, opt for pure white light (5,000 K). This type of light is also perfect if you like to sit and read a book under your pergola.