Carport prices
The Renson Algarve Canvas pergola can also be used as a carport. This fixed-roof pergola consists of a top layer of coated sheet metal with an anti-condensation coating, with tightly stretched aesthetic fabric underneath. But how much does an
aluminium carport
actually cost?
WHICH CHOICES HAVE AN IMPACT ON THE PRICE OF A CARPORT?
Just like the other Renson pergolas, the Algarve Canvas is custom-made. So again, dimensions, material and accessories play an important role in determining the price. The type of application of the Algarve Canvas also matters.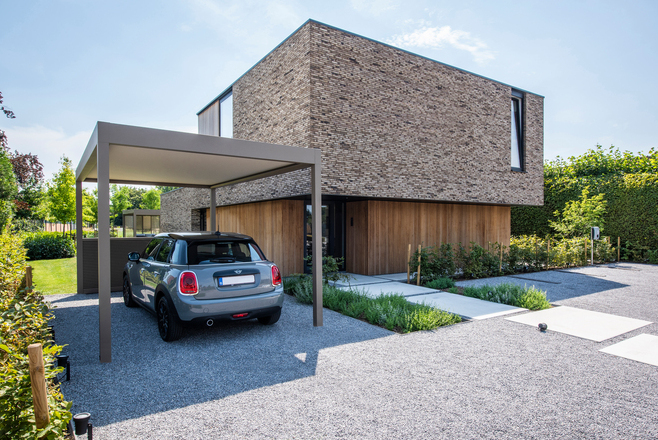 Type of carport
The Algarve Canvas can be used both free-standing or installed against a building. If attached to the house or another building, the price is lower than for a free-standing carport. Those who want extra space, or to also have enough cover to fit more cars underneath, can opt for a coupled Algarve Canvas.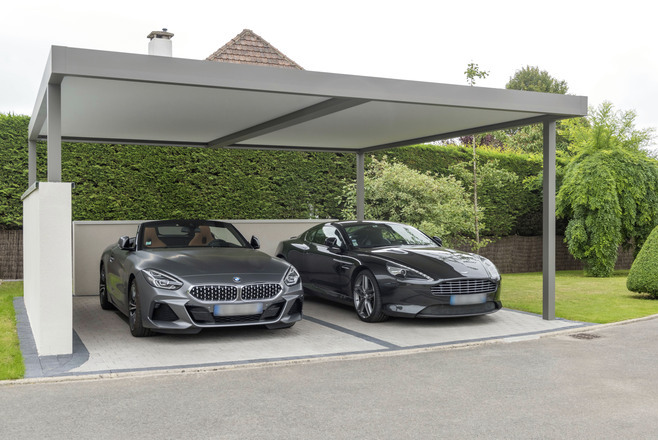 Size of the carport
A larger carport costs more. It's logical, because a larger surface requires more material. This means the cost for a double carport will be higher than the price for a single carport.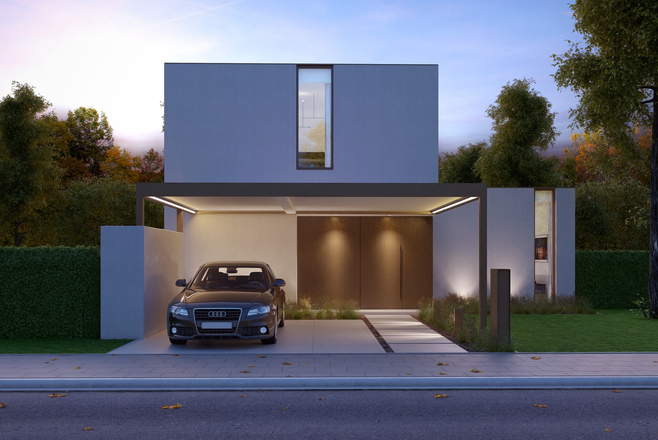 Material used for the carport
Renson carports are produced from aluminium, which comes at a cost and thus also has an impact on the price of the carport. Carports made of wood will be cheaper, but are also a lot less durable and require more maintenance compared to aluminium. An aluminium carport never needs to be sanded, painted, varnished or sealed.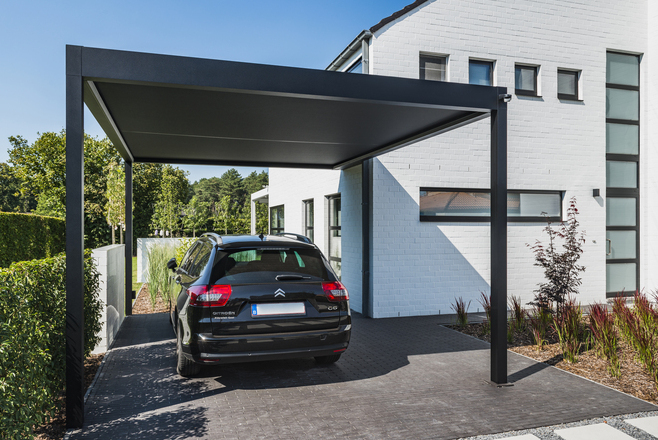 Finish and accessories
The Algarve Canvas also comes with a number of options. For example, the roof frame can be fitted with LED lighting and you can add side elements for functionality and to reflect your individual style. These optional accessories come at an additional cost.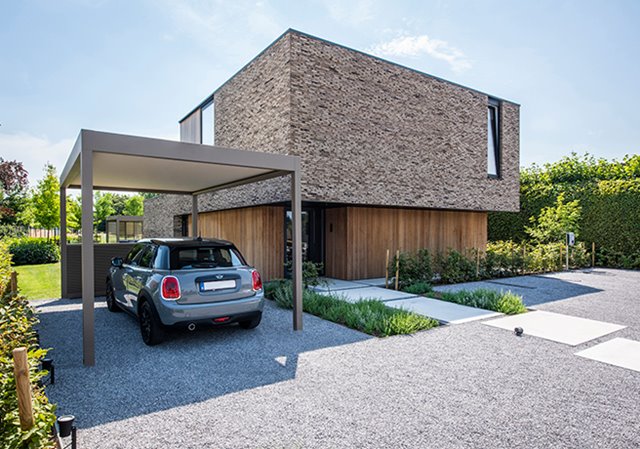 HOW MUCH DOES IT COST TO INSTALL A CARPORT?
Renson pergolas – also when used as a carport – are expertly installed by an authorised distributor. The partners in our extensive distributor network determine the cost of the installation. In other words, the installation cost differs from one project to another and depends on the distributor.
OTHER COSTS INVOLVED IN CONSTRUCTING A CARPORT
When planning a carport, other aspects to consider include installing electrical cables (for lighting in the roof frame) or ensuring a solid foundation. Is any foundation work required? If so, this will also have an impact on the overall cost of your pergola.
WHY OPT FOR A RENSON CARPORT?
Opt for the Renson Algarve Canvas and you get a stylish carport with a fixed roof. The elegant finish in screen fabric available in various shades means your carport will match your home. The carport is installed by an authorised distributor with the necessary expertise, which also means you get a warranty. Renson offers a ten-year warranty on the structure, and if applicable, an extended fifteen-year warranty on the coating. Ensuring years of carefree enjoyment of your carport.
FIND A DISTRIBUTOR NEAR YOU
Interested in a Renson carport? For a detailed quote, please contact our authorised distributor network.