Healthy Residential Concept
Healthy, comfortable living in 4 steps
Healthy living can be achieved by taking a combination of factors into consideration. Sufficient daylight, pleasant temperatures and good air quality all play a role. And if where possible, enjoying being outside should also be considered. Renson's Healthy Residential Concept brings these building blocks together in a balanced total package, with attention being paid to design and architecture.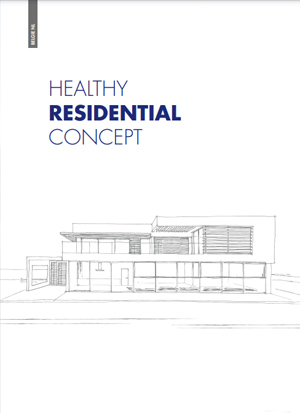 Request your brochure
We develop innovative products and systems allowing for aesthetic integration in every building.
Download the digital brochure