Screens for pergola and carport
Enjoy the outdoor life
Do you want to be protected from excessive sunlight, wind, or insects all year round? Add outdoor blinds to your pergola or garden room, wooden outbuilding or pool house. With windproof sun protection fabric you can enjoy your patio in all weather conditions. Moreover, you get extra privacy while maintaining a perfect view outside.
Why choose outdoor blinds as solar shading for your pergola or garden room?
The investment in an aluminium pergola or garden room is made to sit outside in comfort. And you want to do that as often as possible. Outdoor blinds on your pergola or garden room make it pleasant to stay outside, even in wind or bright sun.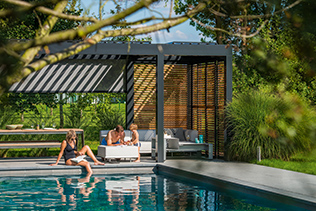 Cooling in the summer
The outdoor blinds protect you against direct sun heat under your pergola or garden room on hot summer days.
Extra shadow
Opting for outdoor blinds with a denser weave means you can also create extra shadow in no time.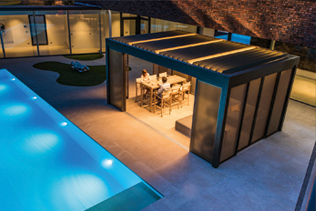 Privacy
An optimal view of the garden is maintained during the day, but the viewing inside is still limited. Enjoy your extra privacy.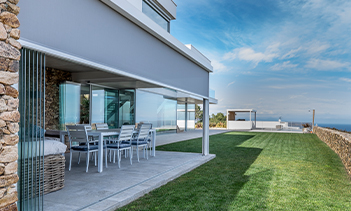 Brave whatever the weather can throw at you
Sun protection fabric offers protection from the rain and wind under your pergola or garden room for even more outdoor fun.
High-quality solar shading
Durable outdoor blind technology, extensively tested and fine-tuned for long-lasting comfort.
Customised solution
You can also enjoy the benefits of effective solar shading under your pergola or garden room.
Minimalist design
A Renson pergola or garden room brings architectural added value to the garden especially with subtle outdoor blinds.
Flexible in use
Blissfully cool in the summer while ensuring maximum benefit from low sun in winter: the best of both worlds.
Fixscreen® Freestanding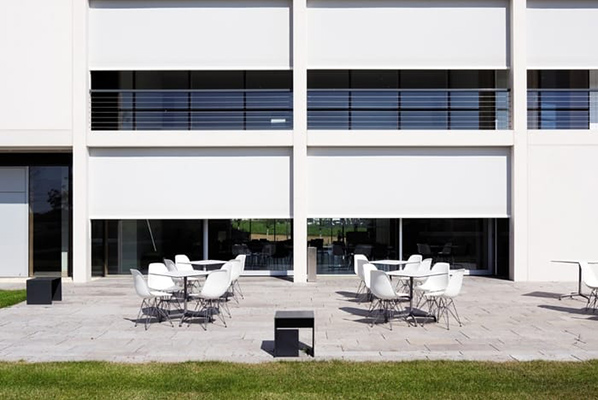 Windproof sun protection fabric with an optional crystal window.
Fixscreen® Minimal Free-standing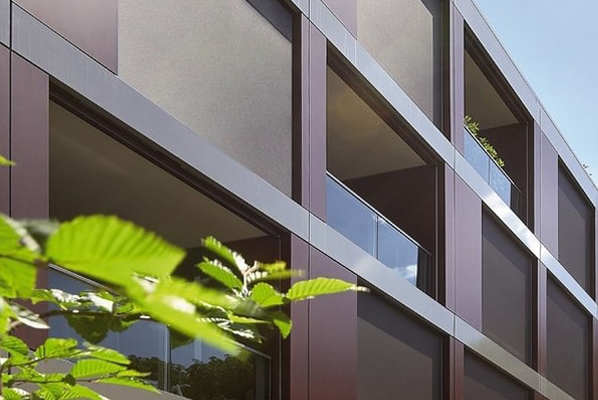 Minimalist discrete sun protection fabric with a wind guarantee up to 100 km/h
Advantages of outdoor blinds for your canopy cover
Adding outdoor blinds to your pergola or garden room means you can enjoy your garden all year round, even when it is extremely hot outside or during cooler periods, such as in the mid-season. You also get additional benefits, such as:
With the outdoor blinds down, you avoid people looking into your pergola or garden room, while you maintain visual contact with the garden.
The sophisticated design makes the outdoor blinds for your pergola or garden room wind resistant and durable.
How do you clean the canopy cover solar shading?
Clean your screened-in pergola or garden room shade like other outdoor blinds. Remove the worst of the dirt with a soft brush and then clean with mild soapy water. And if you choose the Renson Maintenance Set, you will be able to keep the solar shading in top condition for a long time. Always allow the outdoor blind to dry thoroughly before rolling it up again. This prevents the formation of stains or mould.
Solar shading for pergolas or garden rooms of the best quality
Who better to make outdoor blinds for pergolas or garden rooms than an expert in outdoor living and solar shading? From that unique position, Renson knows exactly what you need. The R&D team can develop a tailor-made solution for canopy covers. You can then fully enjoy your outdoor experience, all year round.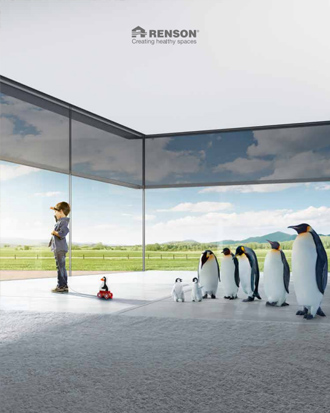 Request your brochure
Would you like to find out more about the wonderful world of Renson outdoor blinds based on completed projects? Get inspiration from our projects.
Download the brochure.