Outdoor blinds for balcony
Extra living space with ease
Are you getting the most out of your balcony? Solar shading from Renson gives you control over your privacy, prevents overheating and gives you shelter from the wind all year round. This allows you to enjoy your patio even more often and more intensely.
High-quality solar shading
A golden combination of quality materials and innovative technology for a sustainable design.
Customised solution
A customised outdoor blind for your balcony means you can enjoy your patio in style and comfort.
Minimalist design
The sleek design retains the architectural added value of your balcony and integrates optimally into the façade image.
Flexible in use
Controlling your outdoor blinds allows you to determine how much solar heat enters your home at any time.
Fixscreen® Freestanding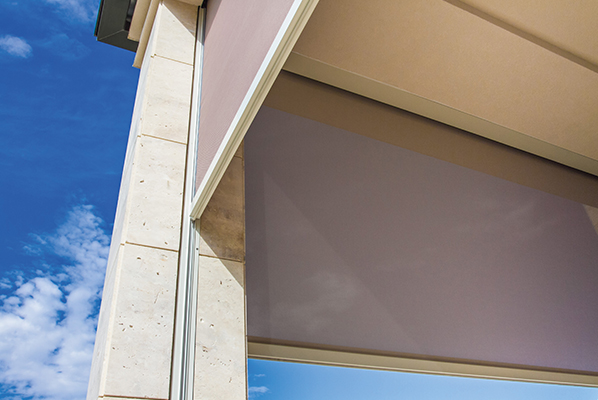 The ultimate windproof sun protection fabric, the possibility of the integration of a crystal window.
Fixscreen® Minimal Free-standing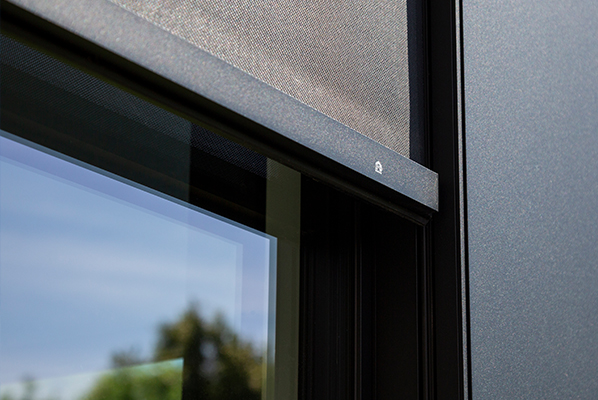 A minimalistic discreet sun protection fabric with a high wind guarantee up to 100 km/h.
The benefits of balcony outdoor blinds
Outdoor blinds on your balcony allows you to prevent overheating and to protect yourself – and any company you may be keeping. Pleasant temperatures are of course the biggest advantage of your balcony outdoor blinds. But there is more:
Unlike a sun protection screen, a balcony outdoor blind is windproof and can be used safely all year round.
Sun protection fabric is an ideal way to guarantee your privacy on your balcony. It prevents people from looking in, while retaining the view outside.
The sun is blocked out but the daylight on your balcony and the rest of the house is further maximised. The result is that you are able to create the ideal climate on your patio.
What is the best balcony sun shade design?
If you want to improve the climate on your balcony with solar shading, you have several options. Outdoor blinds are a great start, but sliding panels are also possible. We can put the types of solar shades for your balcony next to each other so you can make the right decision for your balcony.
Awnings


Optimal shade on your balcony
Modern contemporary look
Sun and wind sensor available
Sun screen


Flexible solution that slides away
Good protection from the sun
Less resistant to wind
Outdoor blinds


Maximum flexibility in use and look
Protection from the sun and wind
Sun and wind sensor available
Sliding panels


Possible in aluminium or wood
Withstands sun, rain and wind
Architectural added value
How do you clean the solar shading on your balcony?
The pergola or garden room solar shading is simple and fast. Remove the worst of the dirt with a soft brush and then clean with mild soapy water. The Renson Maintenance Set is great for this. Always allow the outdoor blind to dry thoroughly before rolling it up again. This prevents the formation of stains or mould.
Top quality balcony shades
Renson stands for high-quality outdoor blinds for every application. And this includes your balcony. Our solar shading combines sophisticated design with innovative technology for a durable result. This means you can enjoy optimal use of your outdoor space.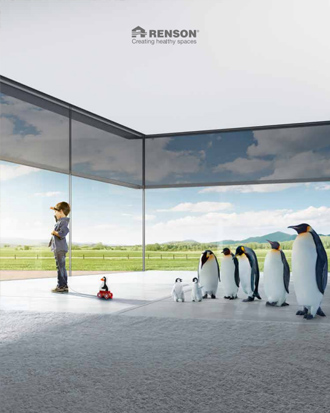 Request your inspiration brochure
Are you interested in sun shades for your balcony? Would you like to know more about what is possible? Find out more by looking at our completed projects.
Download the brochure ›