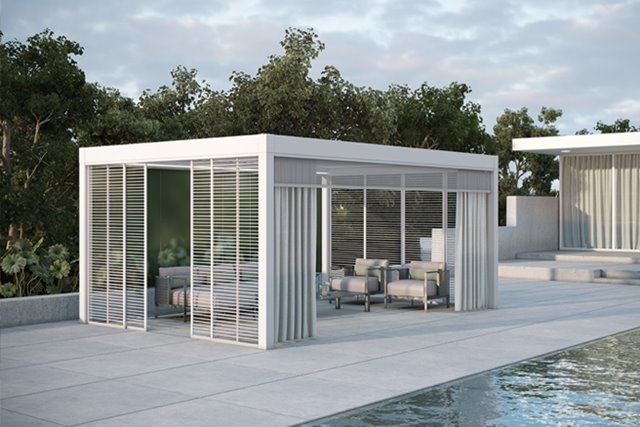 Crystal Lounge
Crystal Lounge: sleek and minimalist
Fresh green tones and light materials create an airy feeling. The result is modern, light architecture that blurs the boundaries between the indoors and the outdoors. Crystal Lounge is for anyone who loves pure nature. Fauna and flora are key in this style.
Harmonious colour palette
Fresh, poetic colours underpin Crystal Lounge. The colour palette varies from greenish beige and aqua green to bright green-grey. Glass provides transparency, while fine woven textures further enhance the airy feel. Fluent and seamless, without disrupting the harmony: that is how the architecture of Crystal Lounge blends perfectly with the natural world around it.
This pergola puts nature front and centre in your outdoor experience. Watching the sunlight flicker between the branches and the plants sway gently in the wind: Crystal Lounge is synonymous with pure joy.