Veggie BBQ dish: Marinated vegetable skewers
A barbecue without meat? For some people, this is an absolute 'no go'. With our deliciously marinated vegetable skewers we want to convince you that the opposite is true!
Supplies
- Halloumi
- 3 zucchinis
- 2 red peppers
- 1 yellow pepper
- 150 gr cherry tomatoes
- 3 garlic cloves
- Parsley
- Oregano
- Thyme
- Pepper
- Salt
- 6 table spoons olive oil
Wash all the vegetables. First cut the peppers into medium-sized pieces. Cut the halloumi into equally sized pieces. Cut the zucchini into very thin, long slices 2 millimetres thick.
Cut and crush the garlic. Mix the garlic, herbs, pepper and salt in the olive oil. Now your marinade is ready. Add the vegetables and leave it in the fridge for 1 hour.
Fold the zucchini together. Put the zucchini, paprika, cherry tomatoes and halloumi on the skewer sticks. Now put the skewers on the barbecue and wait until the vegetables are cooked.

Have a delicious meal!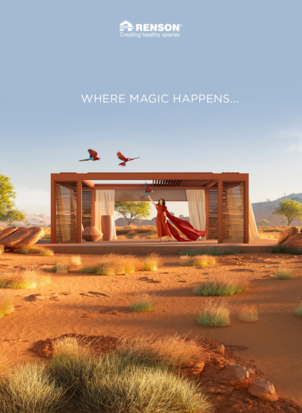 Request your inspiration brochure
Be inspired by our numerous successful projects and discover the various models and all the options. Download the digital brochure here!
request brochure