Protect your car in the winter with a sleek carport
Do you associate carports with old-fashioned patio covers made of plexiglass? If so, you couldn't be more wrong! Just have a look at the Algarve Canvas, a designer carport that keeps your vehicle sheltered from the harsh winter weather. Read on to learn all about this stylish not to mention high-quality carport.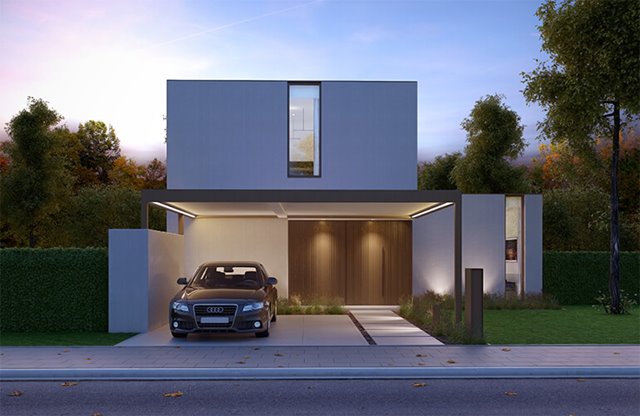 The Algarve®, but with a fixed roof
The Algarve Line includes both a patio cover and a carport. So, what's the difference between the two, you ask? The Algarve patio cover features tiltable slats, while the carport (the Algarve Canvas) has a fixed roof. Evidently, you can use the Algarve Canvas as a patio cover as well, but please note that its roof cannot be opened.
A sturdy carport for the winter
The fixed roof of the Algarve Canvas consists of two layers: an upper roof made of a lacquered, profiled steel sheet with an anti-condensation coating, and an aesthetic lower roof finished with a stretched canvas that includes Renson's patented and pioneering Fixscreen zipper technology. The canvas is tightly stretched in the structure (the girders are invisible) and comes in eight trendy colours. In short, if you're looking for an aesthetic carport that does not compromise on quality and sturdiness, the Algarve Canvas has it all.
One of Renson's many stylish outdoor solutions, the Algarve Canvas is designed in such a way that you can easily match your carport to your patio cover. As a result, the elements of your home's exterior come together in a harmonious whole. Did you know that you can even extend the Algarve Canvas to your front door using an optional connector piece that has the same look and feel? You can even link the Algarve and Algarve Canvas to each other, combining a fixed roof with a louvred canopy. Your home will become a sight for sore eyes, guaranteed!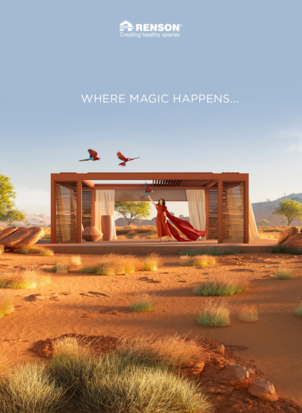 Request your inspiration brochure
Be inspired by our numerous successful projects and discover the various models and all the options. Download the digital brochure here!
request brochure