Practice makes perfect. This also applies to a perfect golf swing. You want to make the most of your time to prepare for a competition? Just practice at home. While cooking, in front of the mirror in the bathroom - you name it. But maybe you want a more serious approach? How about a virtual 'driving range' under your aluminium pergola, where you can experience the same sensations as if you were on the golf course?
It all starts with a good basis. The main thing when performing the perfect swing is the correct posture. Make sure that your body moves smoothly in four simple steps: always stand up straight, move forward from your pelvis until you feel a slight tension in the hollow of your knees, bend your knees until you no longer feel tension, let your arms hang loosely and bring your hands together.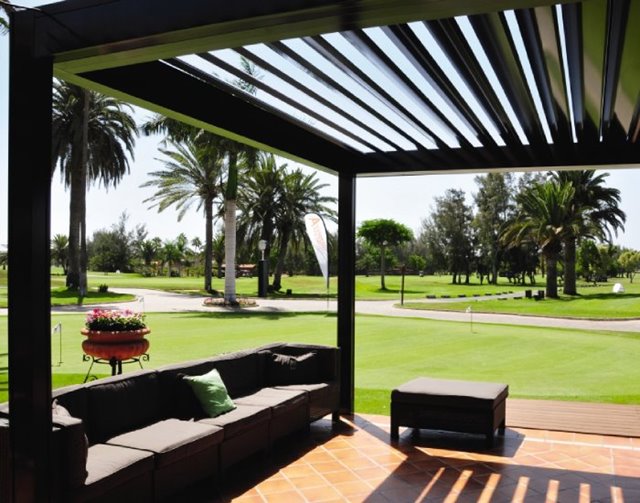 Practice your back swing in the bathroom, the space in front of the mirror is perfect for loosening your shoulders: with large, gentle, rotational movements. You can immediately check in the mirror whether you're doing it right.
Ready to go for it all the way? That's perfectly possible under your louvered pergola. All you need is a golf simulator, virtual reality glasses and a monitor. There are many different models for sale nowadays. With the glasses, it appears as if you really are on the driving range or on the course, and are playing holes-in-one as never before - if you want, you can even do this next to Tiger Woods or another golf hero. Underneath the canopy, you are outside and you can enjoy the real feeling, while being protected against all the weather conditions at the same time.
You will find numerous videos on YouTube to improve your golf swing, ranging from tips for starters to analyses of Tiger Woods' golf swings.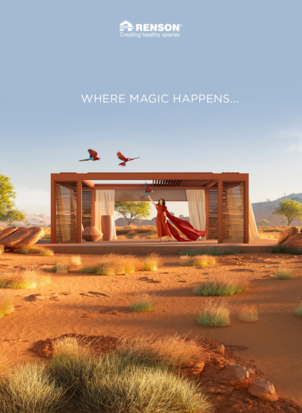 Request your inspiration brochure
Be inspired by our numerous successful projects and discover the various models and all the options. Download the digital brochure here!
request brochure