Summer is here, the sun is out. And then you hear the call of the barbecue. You can entertain your guests in style with this recipe. A grilled côte à l'os (T-bone steak) is a summer classic, and will certainly appeal. The anchovy butter, packed full with umami, gives it a surprising twist.
Gilles Draps went to work for Renson in the Renson Concept Home, and conjured up delicious summer-proof dishes onto the table, including this côte à l'os, grilled new potatoes and a fresh herb salad. Incidentally, did you know that you can simply roll your barbecue on wheels under your Camargue Skye pergola with retractable roof? Very handy in case of an unexpected summer shower.
Ready to get started yourself? This is how you make the delicious côte à l'os with anchovy butter from Gilles Draps for 8 people.
Ingredients for 8 persons
A côte à l'os (T-bone steak) of 2 to 2.5 kg
200 g farm butter
16 anchovies
5 cloves of garlic
Fresh oregano and thyme
Pepper and salt
The côte à l'os
Bring the barbecue up to temperature. No flames, just glowing embers.
Season the meat well beforehand with pepper and salt. A piece of good quality meat does not need extra oil; it can simply be placed on the grill. The naturally fatter pieces in the meat will ensure that fat is released and provide extra flavour.
Place the meat about 5 to 7 cm from the coals and allow it to grill for 10 to 11 minutes on each side for a medium-rare finish. Place the grill a little further away from the coals when you reach about 2/3rds of the cooking time. Can you close the lid on your barbecue? Then you don't need to place the grill higher. You can simply close the lid. The meat will then also cook more from the inside.
Let the meat rest for about 10 minutes.
TIP: are you unsure about how long to grill it? Cut the bone from the meat. In this way, you get a cross-section of your piece. Still not entirely to taste? Just put it back on the grill. Serve with the bone for the ultimate show-stopping effect.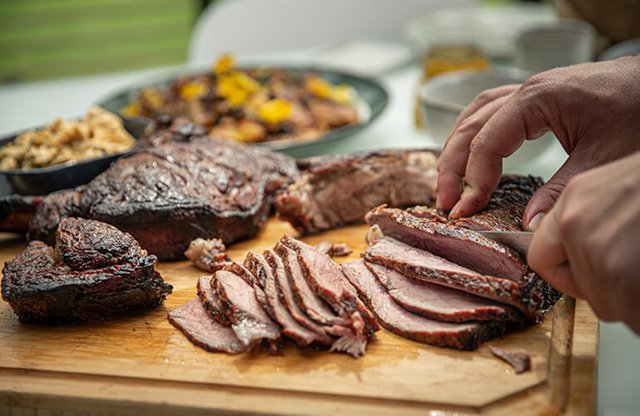 The anchovy butter
Let the butter soften at room temperature.
Finely chop the anchovies with a kitchen knife, or blend in a mixer, together with the garlic cloves and fresh herbs.
Mix all ingredients to a uniform mass.
Let the flavours interact and allow the butter to stiffen again in the fridge.
Serve together with the roast potatoes and a fresh salad. Simple, but oh so delicious!
Watch the full video from Gilles here.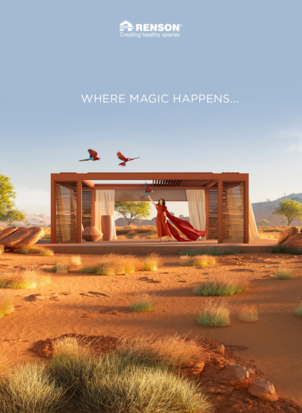 Request your inspiration brochure
Be inspired by our numerous successful projects and discover the various models and all the options. Download the digital brochure here!
request brochure