Is it a veranda or a covered terrace? Judge for yourself!
Who doesn't dream of a climate that allows you to enjoy the outdoor life on a regular basis? From early morning, to late in the evening and not just during the summer months. Well, we have good news for you: you can now create this luxury at home. Whether you do that using a covered terrace, a pergola or a veranda, is entirely up to you. We have put together an overview of both solutions.
Inside out: choose an (open) veranda
In architecture and home-building, we are seeing a clear trend: the boundary between indoors and out is blurring. With a veranda, a glass extension to the kitchen or living room, you can bring the outdoor feeling indoors. The difference with a veranda is that it is much lighter than other rooms and is lovely and warm - perfect for your house plants. In the summer, however, it can get a little too hot and that's the ideal opportunity to open up the veranda and close the sun shades.
Outdoor living with a covered terrace
A covered terrace is just a little bit different. A classic covered area offers protection against wind, rain and the sun. You can dream away your time on the terrace, barbecue with friends or enjoy the early morning sun, without having to worry about the weather.
Those who'd prefer a little more protection could expand the covered terrace to include wall panels or glass sliding doors, an audio system or heating. This turns the terrace into a genuine garden room. Enjoy the best of both worlds: you have a comfortable outdoor room and additional living space, whenever you need it. With a dynamic roof and walls, you can transform your space easily according to the weather.
Depending on the functions and additions you choose, a covered terrace can look a lot like a veranda, and vice versa. The options that suit you best depend on your lifestyle and requirements.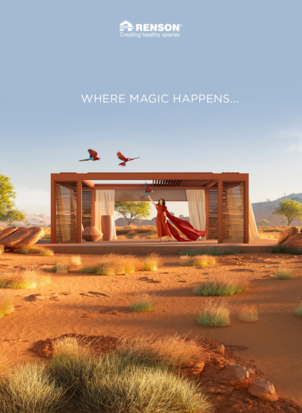 Request your inspiration brochure
Be inspired by our numerous successful projects and discover the various models and all the options. Download the digital brochure here!
request brochure