Choosing A Carport That Fits Your Style
Does your vehicle need protection from the sun, rain, and snow? Consider custom built designer carports as a modern and practical solution to these inconveniences.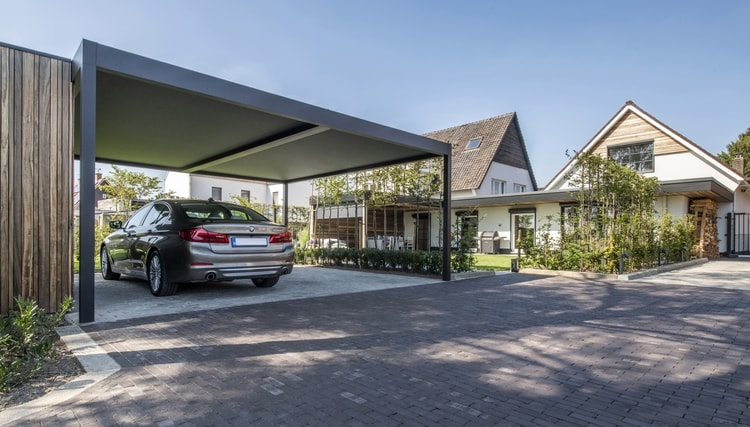 Protect Your Vehicle with a Designer Carport
When it comes to your vehicle, leaving it exposed to the elements can be both inconvenient and risky.

Although if you have comprehensive coverage for your car, it will be covered for things like hail, falling tree branches, and other weather-related damage through your car insurance policy, filing a claim and making repairs are hassles that are better avoided at all costs. Furthermore, the inconvenience of dealing with inclement weather is a hassle that is best to be avoided if at all possible--and with a custom built carport from Renson, the convenience you're looking for is not only possible but also practical.

Whether you live in the cold and have to deal with scraping ice and snow off of your car during the wintertime, have to worry often about sun damage during intense summer heat, or just hate running to your car in the middle of a rainstorm, adding a custom built aluminum carport is a great, minimalist way to keep the snow, sun, rain, and other elements off of your car on a day to day basis and to protect you from potential storm damage.

While the function is highly practical, the form of designer carports can be equally stylish and visually appealing, and you will want the addition to complement the existing exterior of your home.

So, when choosing the right style for custom built carports, you will want to consider both practical aspects of the design as well as the overall impact of the structure when assembled next to your home. Careful thought towards these considerations in the beginning of the design phase will ensure a cohesive look and overall successful project by the time you finish the installation.
Designer carports can be made out of a variety of materials that offer different finishes and color schemes as well as their own practical features.

If your primary concern is potential damage from the sun, a traditional wooden carport with just a slatted roof can be perfect. The beams can be left natural for a rustic design if that will suit the style you are looking for. You can also consider painting the carport to match your trim or a neutral white or cream color for a quaint "white picket fence" look.

However, if you need more protection than just an intermittent shadow, a slatted roof just isn't going to cut it.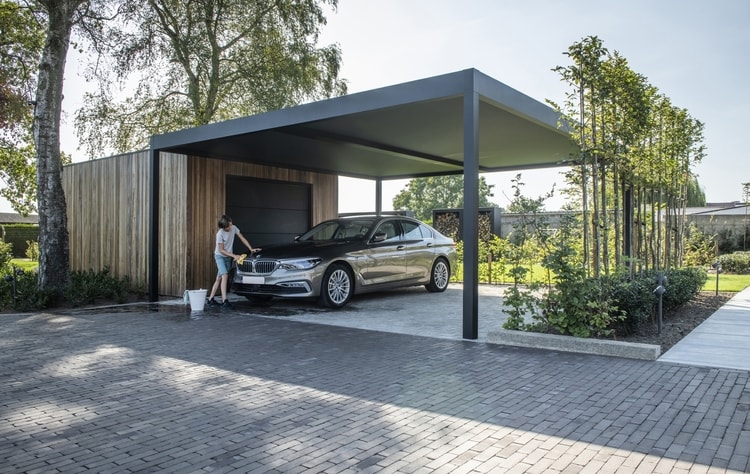 The modern, sleek design of an aluminum carport comes in a variety of finishes and color combinations to blend in perfectly with the exterior of your home. The option for integrating modern technology for seamless water runoff, convenient lighting, and other advances also gives aluminum carports an edge over traditional wooden structures in terms of functionality.
After determining your materials and the overall color of your ideal carport, choosing size and shape will complete the overall picture of the structure.

Designer carports can be stand-alone structures or they can attach directly to the side of your home. When connecting your carport to the existing walls of your home, you have the option to extend the coverage all the way to your door to offer continuous protection from the elements on the way to your car or to connect an extended or wrap around pergola to create an adjunct shaded and protected outdoor seating area.

You will also need to consider if you intend to shelter one or multiple vehicles beneath your carport and choose a practical size that is adequate for the vehicles you currently have or those you plan to have in the future. The dimensions of our carports are 100% customized to meet the requirements and desires that serve your needs.
Consult an Expert Before You Start
As cleverly stated first by George S Clason, "It costs nothing to ask wise advice from a good friend."

When it comes to custom built carports, your best resource when determining what material and style you should choose to compliment your personal taste and your existing home is to seek advice from those who are experts at creating designer carports.

With years of experience and an eye for detail, the experts at Renson are happy to consult with you on your project to meet the unique needs of your home and family. We understand how important it is to have a cohesive and appealing structure that offers the practical protection that you need while enhancing the exterior qualities of your home.

Working with Renson to imagine, design, create, and install a custom built carport will ensure that your finished project is exactly what you want and need out of a carport.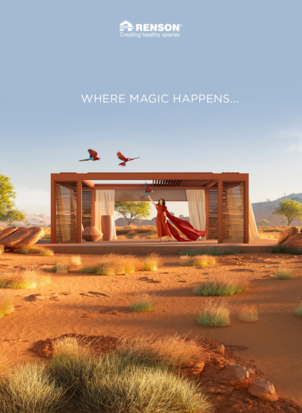 Request your inspiration brochure
Be inspired by our numerous successful projects and discover the various models and all the options. Download the digital brochure here!
request brochure