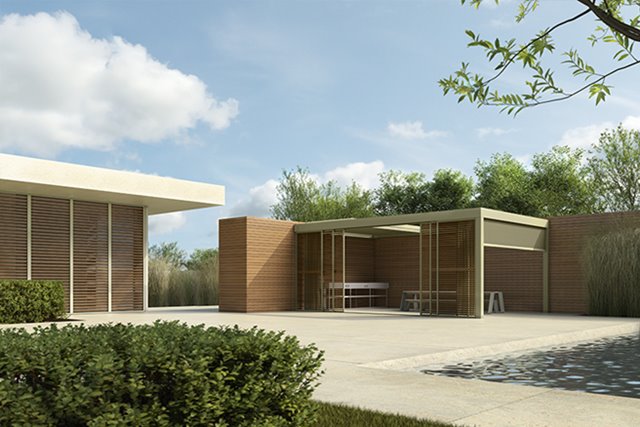 Idyllic Garden
Idyllic Garden: a walk through your very own piece of nature
Sober shades of grey and subtle green hues inspired by plants combine to create a contemporary look. Find complete tranquillity in this contemporary oasis, surrounded by nature.
The matte green of olive leaves, the nuanced sand colour of travertine, the lively texture of linen: a careful selection of natural materials is what sets the ambience of Idyllic Garden. An elegant, airy character with a Mediterranean touch is the result. The predominant cool grey colours lend Idyllic Garden a fresh, timeless look. A varied palette of harmonious green hues adds a relaxing effect to this Design Style.
Enjoy what nature has to offer in an elegant setting, inspired by the Italian concept of dolce far niente: the exact mindset you sought to create under your new pergola.