Modernise your façades
Practical design for a unique result
Modern aluminium wall cladding gives your home a unique character. It combines sustainable design with a contemporary, personal appearance. The choice of finish and colour is endless, ensuring the result is a reflection of your taste and preferences. Did you know aluminium wall cladding is also perfect for interior walls? It's simply a matter of seamlessly blending the interior and external designs.
Modern aluminium wall cladding with seamless integration
On façade surfaces, over doors and garage doors, or along corners: aluminium wall cladding from Renson allows you to create a seamless whole. Accessories such as a videophone, outdoor electricity point, tap or LED lighting can also be integrated. And if you want to add a touch more harmony around your home? Then add matching garden elements. Including a pergola or garden room in the same design, if you wish. Easy and stylish.
Durable quality
From the choice of aluminium to the invisible fixation elements and integrated accessories, you can always count on the best quality.
Functional design
Our cladding systems combine increased privacy with architectural design to serve as a real eye-catcher on your home.
Endlessly customisable
Curved walls or a mix of profiles in a colour of your choice? Integrated LEDs, wooden inserts or even a house number? The possibilities are endless.
Vertical cladding systems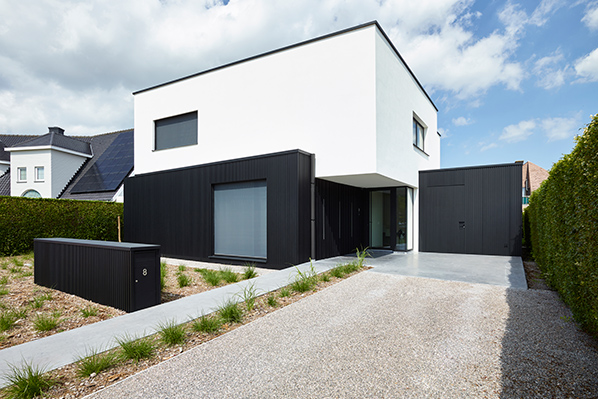 Mix and match profiles, integrate accessories and impress with colour. This is your route to a sustainable and unique façade.
Read more
Horizontal cladding system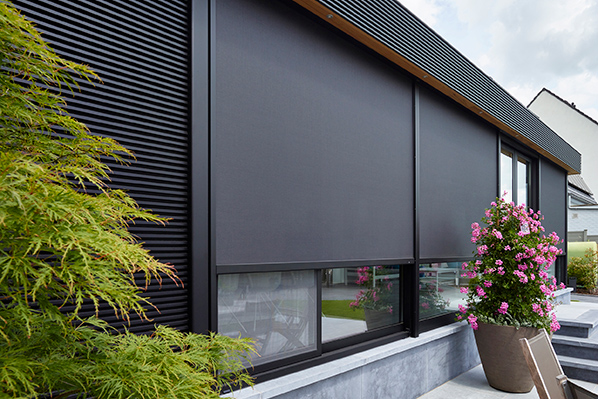 Give your home's façade strong horizontal lines with Linius. The aluminium blades are modern and low-maintenance.
Read more
Advantages of modern aluminium wall cladding
Do you want a façade that looks beautiful but at the same time retains its appearance for a long time without too much energy being required for maintenance and cleaning. We understand that perfectly. This is why Renson has developed aluminium wall cladding with its many practical advantages:
Aluminium is robust and light. It lasts a long time and, after its lifespan, is perfectly recyclable. In addition, the support structure is modular, which means individual profiles can be replaced easily in the event of damage or adjustments.

Linarte or Linius ensure your personality can be seen in the façade of your home. The profiles, wide choice of colours and seamlessly integrable accessories give you all the creative freedom you require. As a result, your aluminium façade mirrors of your soul.

The aluminium wall cladding blades are durable and require little maintenance. Therein lies the strength of aluminium, well thought-out design and modern technology.

Wall coverings in the house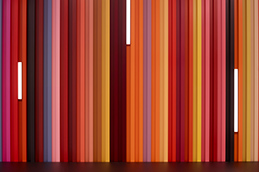 As an original alternative to a painted wall, you can have an accent wall with aluminium profiles in your preferred colour.
Cladding your garage door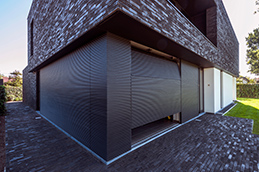 Extend the aluminium wall cladding over your front door and garage door for perfect lines that act as the perfect business card for your home. Everything nicely integrated.

Garden wall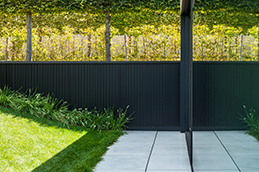 An elegant garden wall offers you the necessary privacy, protection from the wind, and all without compromising on style.

Garden modules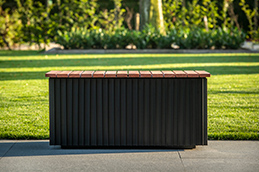 A modern planter, an original sitting bench, or a decorative element with integrated LEDs. These are our garden modules.