Red Dot Product Design Award 2022 for Renson® Fixscreen® Minimal
Renson can now add a new international award to its trophy cabinet. The Red Dot Product Design Award for Fixscreen Minimal puts the latest addition to the windproof sun protection fabric range among the winners. The fact that the Belgian sun protection manufacturer is able to reconcile minimalist design with a maximum of application possibilities has also attracted international attention.

Fixscreen Minimal
was designed so that the minimalist, windproof sun protection fabric suits every type of window. When developing this new type of sun protection fabric, the entire focus was on functionality and aesthetic integration into façades with the narrowest of window profiles. Every component and detail of the
Fixscreen
was re-examined: from the fabric box and side guiding channels to the fabric roller tube, dimensions and fabric tension. The result? Minimal dimensions and high-end design without visible screws. This means it's now possible to install sun protection fabric almost invisibly on the window.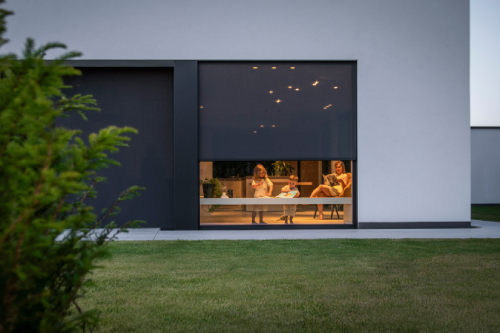 Paul Renson (Renson CEO): "Thanks to outdoor sun protection, sunrays are blocked before they can reach the glass of (large) windows. In increasingly well-insulated and airtight buildings, this is the most efficient, natural and sustainable way to ensure a comfortable indoor climate without the risk of overheating in 2022. After all, preventing the electricity costs for cooling from spiralling out of control is the pre-eminent challenge of the future. The fact that Fixscreen Minimal has been awarded the Red Dot Product Design Award proves that it is appreciated how techniques such as these also respond to the latest, minimalist building trends in terms of design."

The recessed version of the Fixscreen Minimal can be used for every project and on every type of window thanks to an extensive range of side guiding channels, including a unique free-standing and coupled side guiding channel. It's detached from the window and allows up to three screens to be connected to a maximum width of 12 metres.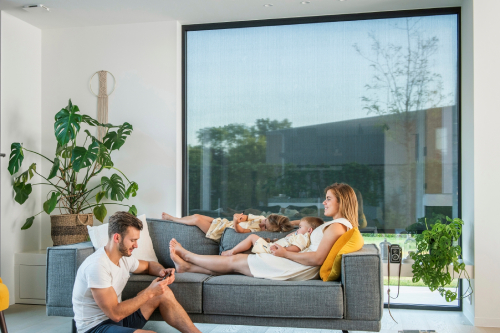 "Success in this competition is the best proof of solid design and quality," says Professor Dr. Peter Zec (founder and CEO of the Red Dot Award) about the Red Dot winners. "It confirms that the designers have understood the needs of their customers perfectly." "We are particularly proud of this award," concludes Paul Renson (CEO Renson). "It indeed shows once again that we can distinguish ourselves as a pioneer in our industry with innovations that perfectly meet the needs of the market."