How to pick the perfect colour for your patio cover
A patio cover can be – should be! – a real eye-catcher in the garden. So, naturally, you want your patio cover to suit the colour of your home perfectly. Not sure which colour is right for your patio cover? Take these tips to heart to pick the perfect colour in a flash!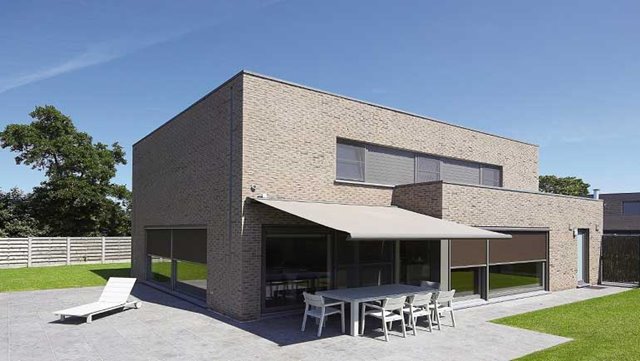 Choose a colour that matches the surroundings
Your home and garden are the starting point. Is your house painted a crisp white? Simply choose the same style for your pergola. If your home looks rather rural, you can't go wrong with soft beige or warm grey. Also take into account your garden and your style of garden furniture. Attached patio covers always look their best when they have the same RAL colour as the joinery, fitting seamlessly with the home.
Still can't decide? It's bicolour to the rescue!
If you find it hard to stick to one colour – we know, the Renson colour palette is extensive – you might as well choose two! The bicolour option allows you to order the frame in one colour and the louvres in a whole different hue. How about combining a dark grey frame and light grey louvres? Or white louvres and a black frame? Mix, match and have your pick!
Do you find all those different colours hard to imagine? Browse our inspiration page! It's filled to the brim with stylish patio covers and side panels in all kinds of colours. For example, the Fixscreen vertical side panels made of glass fibre cloth are available in a broad colour palette and an array of different textures. You can even have them printed with a personal photograph. Talk about custom patio covers!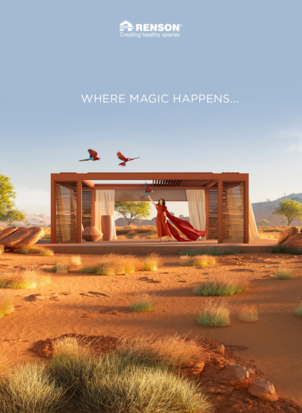 Request your inspiration brochure
Be inspired by our numerous successful projects and discover the various models and all the options. Download the digital brochure here!
request brochure