How mch does a patio cover cost? Putting a price tag on a patio cover or
pergola
takes a little research. After all, Renson's patio covers are always made-to-measure and come with a wide range of optional accessories and side panels. In this article, we'll elaborate on the different factors that make up the
final price
. That way you'll know exactly what to expect.
The cost of a patio cover or pergola depends on the type
First and foremost, how much a patio cover costs depends on the brand and type of cover you're looking for. Do you prefer an inclined cover or a horizontal one? Or how about a louvred canopy with glass walls? Depending on your wishes, your patio cover will turn out slightly cheaper or more expensive.
Moreover, there are plenty of little (or not so little) extras to choose from to make your canopy meet all your special wishes. For example, Renson offers an intergrated audio system, heating, side elements, LED lighting, a rain and wind sensor, etc. How much you'll eventually spend on accessories is, of course, up to you.
Regularly cleaning your pergola or patio cover to remove dirt and grease residues is recommended to preserve the appearance of both the roof and the paint. Not a fan of cleaning? Then you're in luck! In contrast to wooden patio covers, Renson's synthetic and aluminum structures hardly require any upkeep. Tip: use the Renson Maintenance Set once or twice a year for easy cleaning and optimal maintenance.
The Maintenance Set is available at all Renson dealerships.

Reading tip: Aluminum vs Vinyl vs Wooden Pergola --Which is Best for You?
The better the quality of your outdoor patio cover or pergola, the longer you get to enjoy it. Renson offers no less than a five-year warranty for any or all defects that may occur during normal use and maintenance. In some cases, a fifteen-year warranty even applies to the colour fastness and gloss of the paint.Don't hesitate to learn more about our warranties!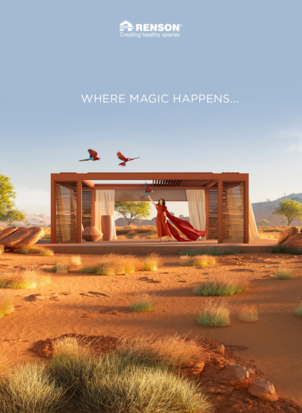 Request your inspiration brochure
Be inspired by our numerous successful projects and discover the various models and all the options. Download the digital brochure here!
request brochure