Renson distributor Investing in your garden and outdoor living space creates added value – for your home and for yourself. Spending time outdoors gives you breathing space, both literally and figuratively. You can enjoy your outdoor space all year long thanks to a patio cover. A pergola is the perfect place to show off your culinary skills to friends and family or even to unleash your inner party animal. Here are 8 pergola ideas to inspire you.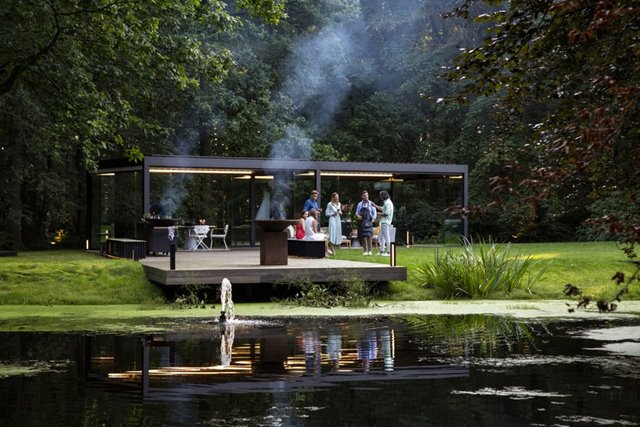 Our patio covers will protect you against sun, wind, and rain so that you can enjoy being outdoors in every season, no matter the weather. Their durable structure, high-quality technology, and wide range of options for personalising your pergola provide all the comfort you need to spend time outdoors all year round. It's perfectly possible to eat dinner, work out, hold a children's party, or organise a cooking session, drinks with friends, or a party of your own. You could even go glamping for a night! Here's some ideas to inspire you:
1. Outdoor glamping

Camp out romantically and in style in your own garden, with all the most important luxuries at hand. Get away from it all without having to load up the car, struggle with tent poles, or make time-consuming preparations. Enjoy a spontaneous mini-break, at your own pace and with all your home comforts within reach.

2. A man cave outside

When your mates come round, do you always retreat to a musty attic? Why not upgrade your pergola to a man cave? It's a great place to meet up with your mountain biking buddies before setting off on a long ride. Pump up your tyres, fill your water bottles, and go slogging through the mud. There's nothing better! And when you get home, remember to grab a cool beer from the fridge.

3. Outdoor office

Finish a task in peace and quiet, have an inspiring brainstorm session surrounded by greenery, or answer your emails in a pleasant setting: a pergola is a great place to set up a cosy outdoor home office. Make the picture complete with a cup of tea or coffee. This is literally a breath of fresh air to boost all your professional plans.

4. Exercise in a natural setting

Does your heart sink at the thought of a sweaty gym or a stuffy yoga studio? Why not have an outdoor workout in your pergola? Alone, 1-on-1, or with a group of friends. Try a BBB class, dance session, or a cooldown stretch after your run.

5. Fine dining in your garden

Invite a chef to cook for you! Or if you would prefer, you can grill the perfect steak on the barbecue yourself… No matter what you choose, any meal tastes better in the space and tranquillity of your own garden. No restaurant patio can compete with that!

6. Outdoor birthday party

A birthday party, especially for children, often makes a real mess of your house. The easiest solution by far is to organise your children's party outdoors under your patio cover. It'll be great to see your kids having so much fun. And there's no need to worry about the weather forecast.

7. Party time!

Pick your favourite playlist and most popular cocktail recipe to turn your pergola into a party palace. The green surroundings will immediately set the right mood, while the integrated lighting – with a wide range of settings – will get the dance floor open in no time. We bet that you'll think back to this party years later with a big smile on your face.

8. Cycling break in all comfort

Riders take their coffee breaks seriously. And what better way to enjoy that break than in utter comfort, surrounded by the serenity of your own backyard. You have every opportunity to recharge, energise, or end your workout in style under your Renson patio cover. You definitely deserve a reward after all your hard work!

Any other pergola ideas? Would you like a patio cover so that you can enjoy the outdoors all year round? Contact a Renson distributor.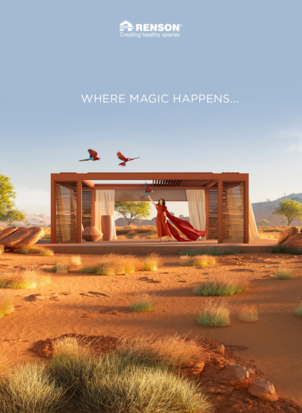 Request your inspiration brochure
Be inspired by our numerous successful projects and discover the various models and all the options. Download the digital brochure here!
request brochure