Fixed brise soleil
Solar shading with aesthetic added value
A sun screen over the window, or aluminium blades in front of the glass: fixed brise soleil provides shade in the summer and draws in the maximum low sun during the winter. In the meantime, you can continue to enjoy the view outside and the architectural added value for your façade all year round.
For which applications is fixed brise soleil suitable?
Brise soleil shading adds a lot of aesthetic and practical added value to your building. A selection of the different options.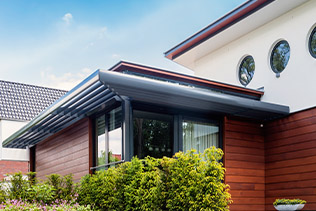 Homes
Added value for the architecture of your home and indoor climate.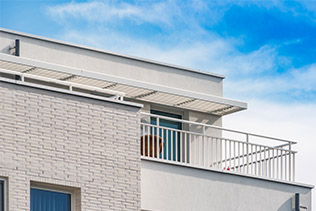 Apartments
Canopies or aluminium blades give an apartment complex a uniform look.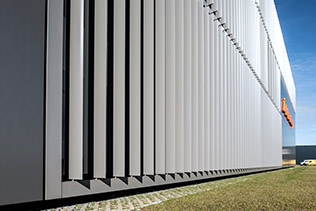 Office buildings
Pleasant temperatures in the offices and an attractive external appearance for the office building.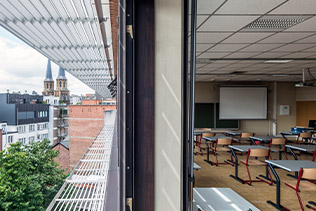 Schools
Architectural form for school buildings with pleasant temperatures in the classroom.
What are the advantages of fixed brise soleil?
Fixed brise soleil takes both the architecture of your home and the indoor climate to a higher level. Discover the advantages of this solution:
Limit the incoming solar heat while maximising the daylight. This will ensure it stays cool inside.
Fixed brise soleil boosts your privacy.
The architecture of your façade is given extra cachet with a brise soleil. Find the perfect look for your building.
The Sunclips sun screen will help you maintain a perfect view to the outside while the sun screen blocks the sunrays.
What types of fixed brise soleil are there?
Because every building and every user is different, there are several types of fixed brise soleil. You can opt for a vertical or horizontal version: either way, the solar shading is designed, made and installed to measure for your building.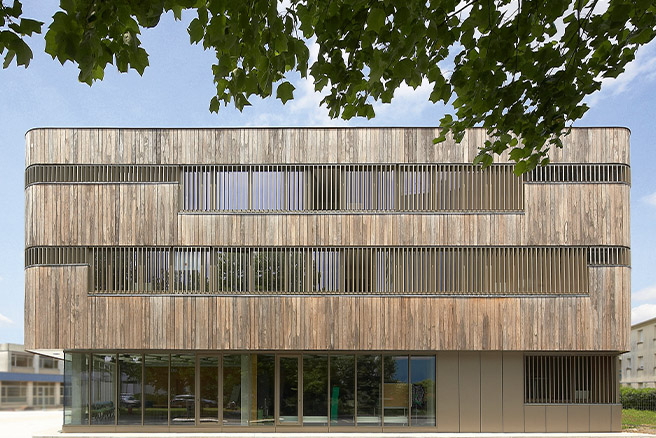 Vertical brise soleil shading
Fixed or moveable aluminium blades, affixed vertically in front of the windows on a support structure on the façade.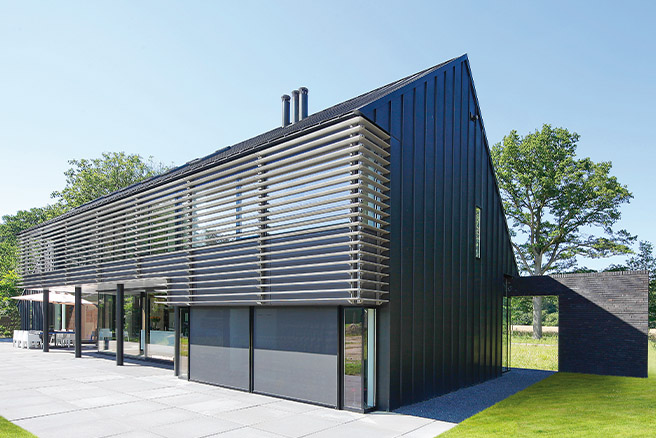 Horizontal brise soleil shading
A horizontal sun screen above the window combines shade in summer with maximum solar gain in winter while always maintaining a perfect view to the outside.
Customised solar shading from Renson®
The ideal fixed brise soleil for one project is not the same for another. There are several factors involved. What are the rooms behind the glass used for? What style do you want? What is the budget? The answers to these questions help determine which solar shading we will design and produce for you.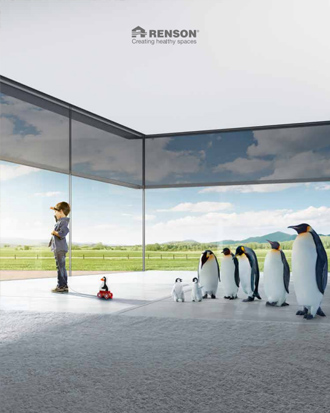 Request your inspiration brochure
Would you like to explore the extensive possibilities of fixed brise soleil? We would be incredibly happy to show you the way based on our completed projects.
Download the digital brochure ›