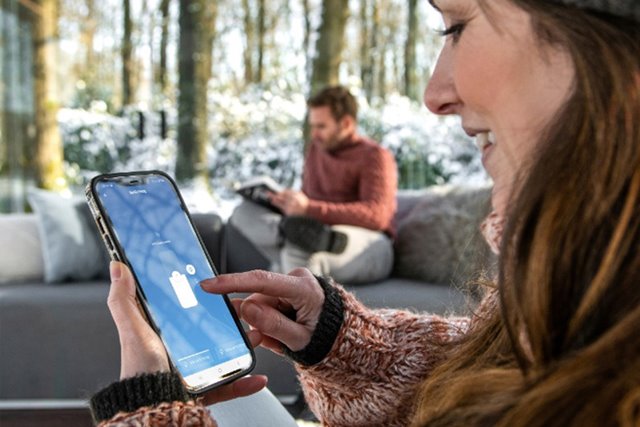 Remote control
Via the smart Renson Connect app
Via the io-home control remote control
Via the simple RTS remote control
Smart control of your pergola using the Renson® Connect app
The Renson Connect app is a must for the smart control of your electrical pergola or carport from your smartphone or tablet. It enables you to control your louvred roof and the screens, LED lighting or heating in your pergola with a few taps of your mobile device, including remotely.
The Renson Connect app can be downloaded for free and is easy to set up. The app connects to all radio-controlled Renson pergolas (Somfy io and RTS compatible). You will also need a Somfy Tahoma Smart home hub in your home. The smart io-home control communication technology immediately shows the status of your various components (louvres, screen, lighting, heating) in the app, which is ideal if you are looking to control these remotely. The communication between your systems is encrypted and extremely secure as a result.
Of course, a simple handheld remote control is also available to operate your pergola.