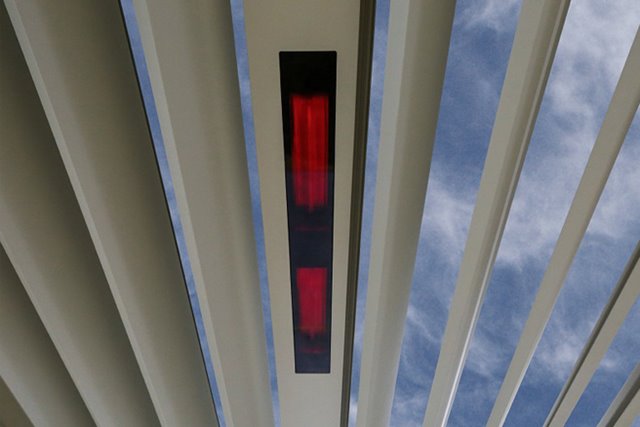 Heating in the frame or louvres
Invisible when the roof is closed
Short-wave infrared radiation, aesthetically integrated into the louvre using heat-resistant black or white ceramic glass
Pleasant radiant heat
Instant heat distribution
Infrared heating element in louvered roof
Lineo Heat is a fixed louvre that is fitted to replace one of the standard rotating louvres in a pergola. One or two infrared heating elements are seamlessly integrated into this louvre, and the electrical wiring is invisibly concealed. The result is a sleek louvered roof with pleasant and instant heat as an extra benefit.
Can be positioned anywhere in the louvered roof
Lineo Heat can be positioned wherever you prefer in your louvered roof. Centrally above your garden room, near the seating corner, on the side or right in the middle of your pergola: it is all possible to support your perfect outdoor experience.