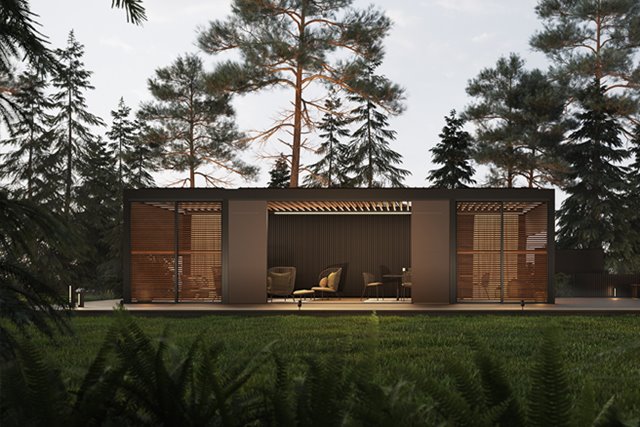 Spiritual Harmony
Spiritual Harmony: minimalist and intimate
Inspired by traditional Japanese architecture, the colours and materials of this contemporary concept help you find balance between your mind and body.
Centuries-old Japanese temples never fail to capture the imagination. Their typical blackened wood and walnut hues are paired with canvas beige and olive green in this Design Style. These dark, natural tones create a protective, calming atmosphere — ideal for your daily cup of coffee or tea, Japanese or otherwise.
Spiritual Harmony tempts you in with a meditative atmosphere in which you can fully unwind. Under a pergola, you'll experience the energy and riches of the seasons like never before — a feeling of joy you're bound to want to share with family and friends.