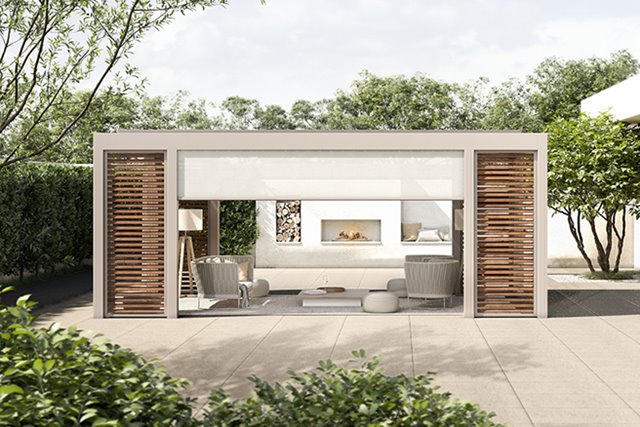 Pure Essence
Pure Essence: light and space
Soft colours and finishing for an ambience that is light as a feather. Feel the weight drop off your shoulders and find complete tranquillity.​​​
An ethereal and light ambience for optimal relaxation
Lime, sand and natural shades of white set the tone in Pure Essence. Think the soft white of cotton, the delicate beige of a shell, or the mild ivory blush of soap. Subtle colour shades create an almost ethereal, light mood in which you can fully relax. The variations of textures reflect and diffuse the light, while the natural finishes and materials prevent the overall picture from being too clean. Featherlight, almost transparent furniture adds the finishing touch to this pergola.
As its name suggests, Pure Essence is all about what really matters: sharing beautiful moments with friends and family, surrounded by nature. Simply leave your daily troubles behind and choose pure indulgence.