Energy-efficient renovation without sacrificing air quality
Due to strict energy efficiency requirements, renovations can only benefit from a combination of interventions: from insulation, energy-efficient heating to ventilation. With the right demand-driven centralised mechanical extract ventilation system, it is not only possible to deliver an energy-efficient installation for renovations, but also offer residents a healthy indoor climate without manual intervention or control.
In Ophain, Belgium, the Massagé family tackled the renovation of their single-family home from 2002 in several steps. The house needed a major energy performance update, as highlighted during an audit. The audit indicated that the interventions carried out during the initial renovation phase a few years previously were insufficient for an energy-efficient home in 2021. "A new boiler alone would not solve the problem," was the message Thierry Massagé got received. "This requires a combination of interventions. Since then, the roof and walls have been insulated and a centralised mechanical extract ventilation system installed."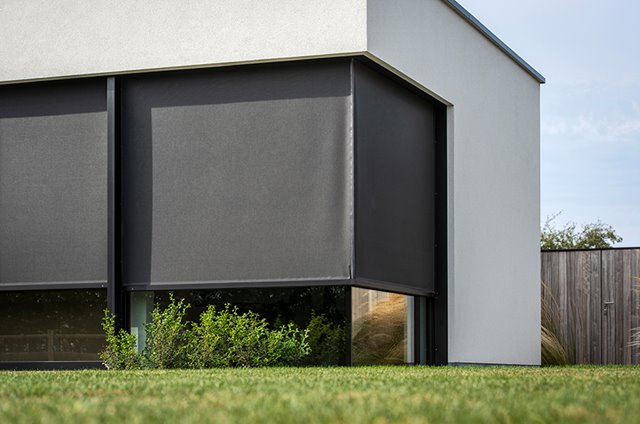 Ease of installation comes first in renovations
PTP Concept, our Renson Ambassador, installed the Health box 3.0 as a centralised unit in the attic. This device is ideal for renovation project or retrofitting into an existing home. "And with the Renson Easyflex air ducts," says the installer, "the flat oval and flexible UPVC pipes can be easily fitted to the concrete floor of the attic space. All I had to do here was drill through to the various rooms below and finish them off with an extraction louvre. Here, in addition to the obvious 'wet areas' such as toilet and bathroom, 3 bedrooms were also connected to the Healthbox, which can actually be connected to up to 11 rooms for individually tailored ventilation."
The Health box 3.0 measures the air quality using sensors in each room. There is a moisture sensor in the bathroom, a CO2 sensor for the bedrooms, and odours are measured in the toilet. This means the device automatically knows where and when to provide more ventilation for each connected room. And this offers benefits for energy efficiency because the ventilation unit will never ventilate the entire house if it is only required in the bedrooms (for example, at night). Moreover, there are no filters to replace and there is barely any maintenance required.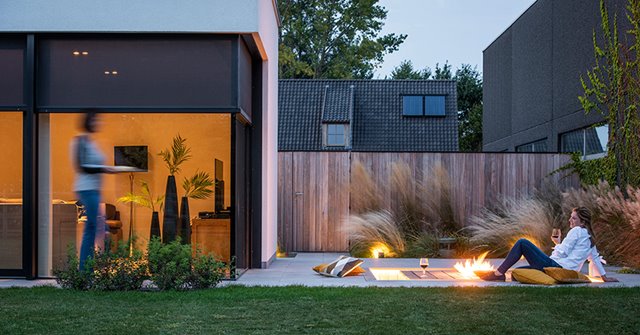 Unhealthy indoor air: snag in renovations
"The underlying danger is not to notice when the indoor air is unhealthy," says Thierry, who says he has noticed in renovation conversations that people ask about the type of roof, floor or windows, but rarely about ventilation. "And even so, measuring moisture, CO2 or harmful substances in the indoor air is not something people tend to think about. This means the damage, caused by moisture if it is not ventilated away quickly for example, is only noticed when it is too late. This is why I tend to believe that ventilation should be made mandatory as soon as the roof is insulated. You don't want people living in a super-insulated, airtight "fridge box" from which the polluted indoor air cannot escape."
The fact that you can use the app to see which indoor air values the Healthbox 3.0 is measuring and how it reacts to them in order to keep the indoor air quality under control will at least keep you alert. And even if you don't hear it in the connected rooms, you can still see that the Healthbox is doing its job well.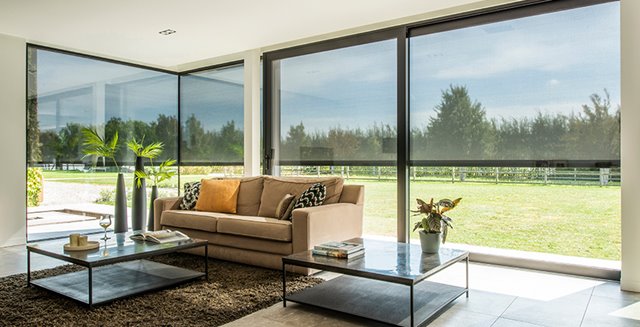 Waves as a solution for inaccessible "wet areas"
The remaining storage room in the house. Unlike the other ventilated areas, this one is located on the lower floor, far away from the Healthbox 3.0 ventilation unit in the attic, which makes it a lot more difficult to connect to the central ventilation system of the home. And for that, PTP Concept came up with the Renson Waves on the up. "Actually, it works in exactly the same, smart and demand-driven way as the Health box 3.0," he says, explaining the choice. "The only difference is that you don't need air ducts here because the Waves is installed in the same way as a duct fan with a direct exhaust for extraction to the outside. Waves still uses Moisture, VOC and CO2sensors to measure the indoor air quality, while the decentralised fan adjusts the ventilation levels accordingly."