How to choose between a detached or an attached patio cover?
Deciding to install a patio cover means you have your choices cut out for you. There's the design and the colour to think about, but first and foremost you need to consider where you want your patio cover installed. Should you have the pergola attached to your house or is a detached patio cover the better choice for you? Much depends on what you're planning to use it for. Read on to learn more.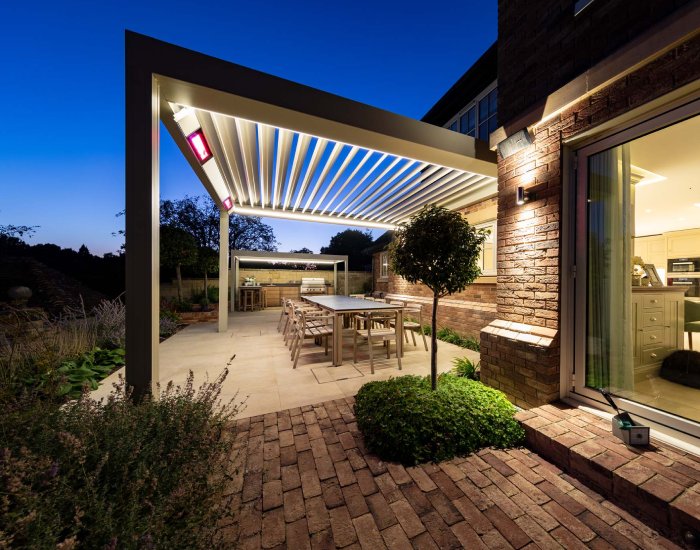 An attached patio cover as an extension of your house
An attached patio cover's primary function is offering shade. In summer, it keeps the bright sun from burning your skin, and it allows you to eat outside even when it rains. And, if you add side panels to your attached patio cover, it automatically becomes an extension of your home. An extra room if you will, where you can enjoy breakfast or chat with your friends until the early hours. A detached patio cover: your own oasis of calm
Detached patio covers serve a different purpose. Often installed next to a pool, they create an oasis of calm away from the home. Surrounded by nature, a detached patio cover offers privacy and, with the right side panels in place, can even serve as a garden room ideal for practicing your hobby in peace and quiet.
Your style of patio cover
Whether you decide on an attached or freestanding pergola, you will be presented with endless possibilities. The Algarve, for example, is a simple yet practical cover that is available in a broad colour palette – just like all other Renson patio covers. Or how about the Camargue pergola with louvers? Available with adjustable louvres or a fixed roof, it's the perfect patio cover for people who love all things design.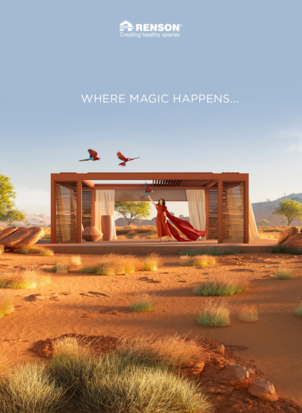 Request your inspiration brochure
Be inspired by our numerous successful projects and discover the various models and all the options. Download the digital brochure here!
request brochure