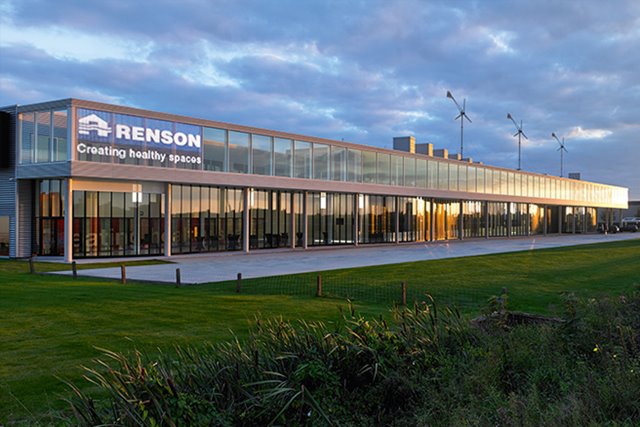 SAP Business Analyst
Team:

IT & Datamanagement

Location:

Waregem

Time:

Full-time
Will you be our new SAP Business Analyst?
Apply now
Job description
Renson is currently busy with a large scale SAP implementation, called Sunrise. To support and strengthen the internal SAP team, we are looking for a SAP analyst (Supply Chain/Production).

Responsibilities
You will be involved in a new S4HANA implementation project across the entire range of SAP modules like FI, CO, MM, SD, Variant Configurator, EWM, TM, MDM, PLM, PP, WMS, MII, PO including interfaces to 3th party software systems.
You will be involved in the full software development life-cycle including blueprinting, design, process modeling, configuration, development, testing, documentation, up until go-live and support.
You will team up closely with the SAP analyst team and IT support to ensure any system issues for both for development and production systems are taken care of.
You will use your deep functional and technical knowledge of one or several SAP supply chain/production modules like PP/DS, MRP, VC, MM, QM, WMS, TM & others to help design and implement the perfect-fit solution.
As a SAP enthusiast you are also keen to share your knowledge and insights with your team mates and coach colleagues to share your passion.
You will provide second line support together with the other team members and will assist the key user in writing work instructions.
Profile
You have more than 3 years of experience in one or more SAP supply chain/production modules: PP/DS, MRP, VC, MM, QM, WMS, TM.
In addition to your broad range of knowledge and skills, you're always open to learning more about the latest technologies. In other words, innovation is very important to us and we're keen to involve you in innovating further.
You are proactive and a good communicator who combines the drive for results with flexibility.
You have a master degree in economics, engineering or are equal by experience.
You think analytically, but you do not lose sight of a pragmatic solution.
You strive for efficiency by distinguishing main issues from side issues and optimizing the entire process.
You are fluent in Dutch and English.
Offer
An independent position within a fast growing and financially healthy company, with realistic career opportunities.
An open-ended contract and a competitive salary package adapted to your position and tailored to your experience and potential.
An excellent opportunity to develop yourself "as an entrepreneur within the company" and to put your own stamp on the IT "go ahead" of an international and ambitious family business.
A working environment where the business line "Creating Healthy Spaces" is extended to the workplace: healthy working and living are paramount. Witness are the many initiatives such as walking and cycling initiatives among colleagues.


6 reasons to choose Renson

Healthy work-life balance
We believe in a good work-life balance. This is why you get 32 days of leave and the option to work from home.

Growth opportunities
Every Renson hero has his/her own qualities, and we would like to see them fully develop in the workplace.

A daily challenge
Working at Renson is never boring. Every day is a new challenge; and naturally, we tackle every challenge together.

Nice working atmosphere
A real family business has a homely atmosphere. You can feel that in the workplace and in your team.
Optimal accessibility
Our modern buildings are easily accessible. There is also the possibility to lease a bike (or have a company car).

Healthy work environment
We put our solutions for healthy living comfort into practice in our workplace; from a good indoor climate, to pleasant outdoor spaces, fresh soup, after-work events, etc.
OTHER OPENINGS IN IT & Datamanagement