Simple, pared-down lines in harmony with the surroundings
Linarte aluminium cladding ensures ultimate design freedom for a durable facade. For residential projects, this allows you to go in all directions: choose between or combine Block, Even and Cone profiles, wooden or LED inserts, integrated outdoor taps, socket outlets, doors and gates ... you name it. For large projects, Renson will help you find a tailor-made solution. Just like for 'One Baelskaai'.

Read more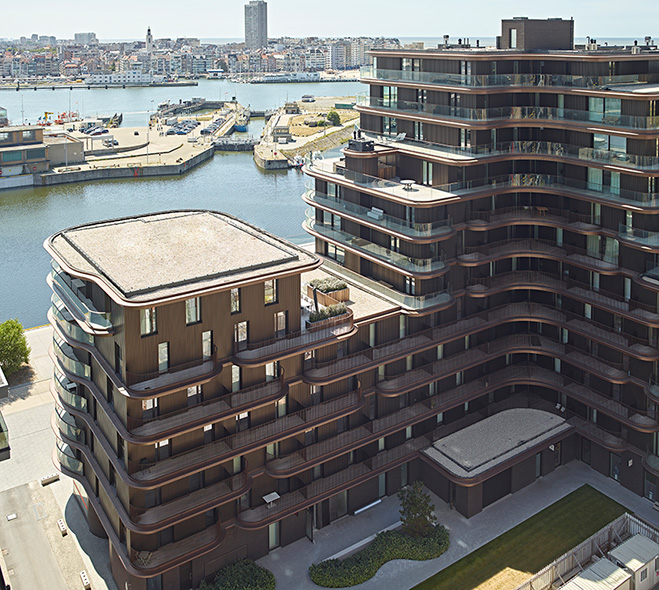 One Baelskaai, Oosteroever Ostend
Development - Versluys Groep
Contracting - Versluys Bouw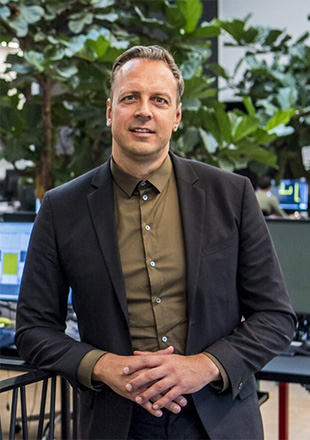 Luc Binst
Binst Architects
Like the sculptural layering of the dunes and the fine dune grass, the sloping terrace borders and vertical profiling represent this architectural interpretation
Resortvibe
We think the bronze/brownish-black colour of the Linarte profiles exudes a kind of domesticity. In any case, it's less harsh than standard black or grey and has more of a 'resort' vibe. This allowed us to give the cold aluminium a warm hue that combines nicely with the natural sandy shades. We didn't really have a say in the interior design of this project, but our colleagues obviously drew their inspiration for the interior from the exterior elements. That way, there is consistency between the entrance halls and the exterior.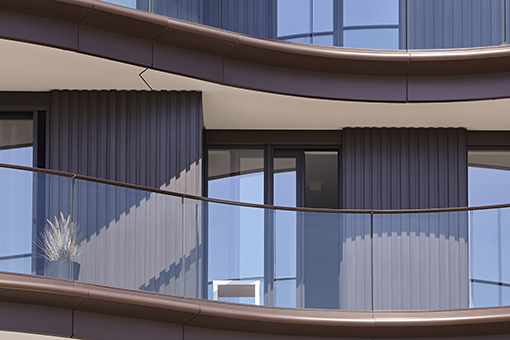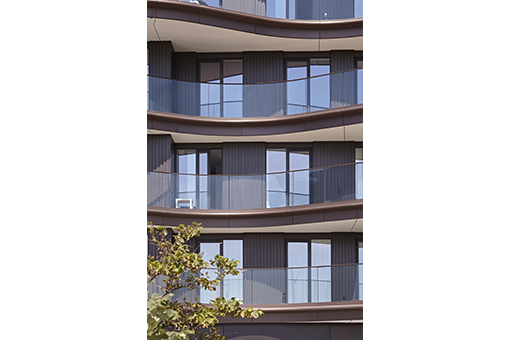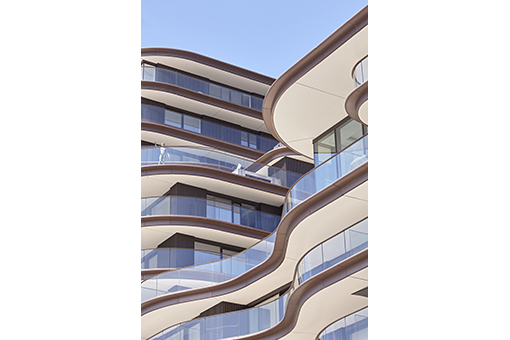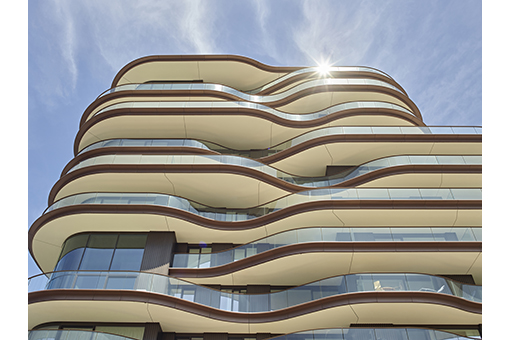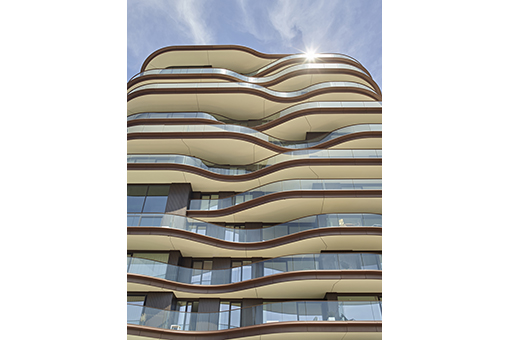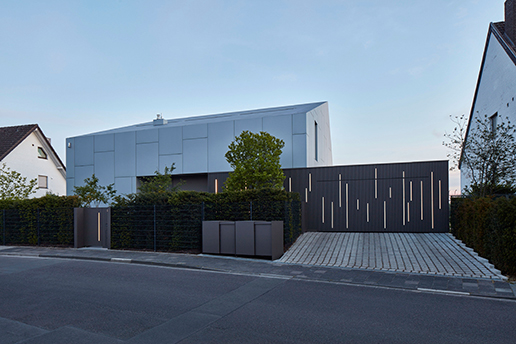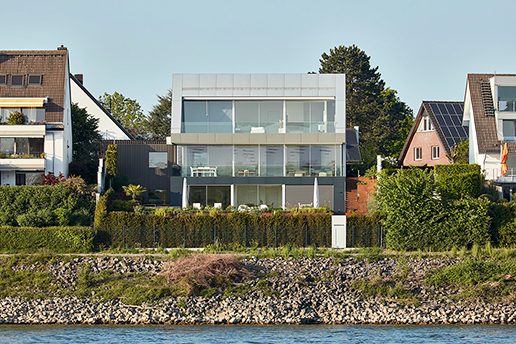 A house with two faces in düsseldorf
On a flank of the Rhine in Düsseldorf stands a house with two faces. Along the Rhine side you see an example of a three-storey open architecture with spacious patios and a view of the river; on the street side, the house seems similar to the houses in the area. Find out here how DDJ Architekten created an architectural interplay of lines that perfectly merges aesthetic and functional elements.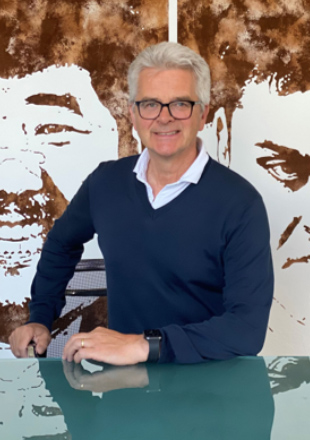 Michael Dahmen
DDJ Architekten
Linarte façade cladding seamlessly connects the different building sections of the façade
Own facade in harmony in temploux
On a plot in Temploux stands the home of contemporary architect Thibault Perpète. The house, and the architect's style is characterised by modern lines, with different volumes in perfect balance with the materials. Here, the architect explains how he used vertical aluminium façade cladding to visually merge large windows, the entrance and garage door into one balanced whole.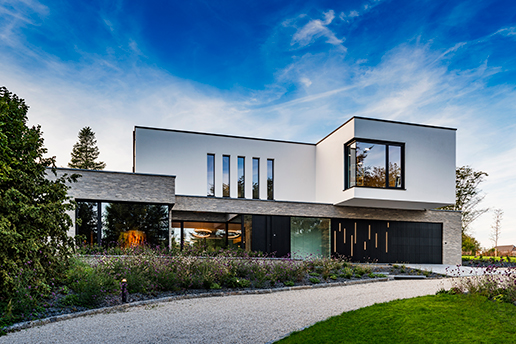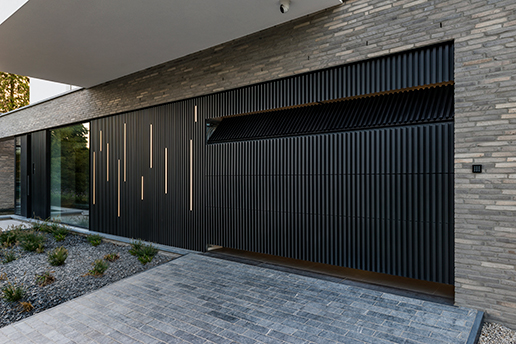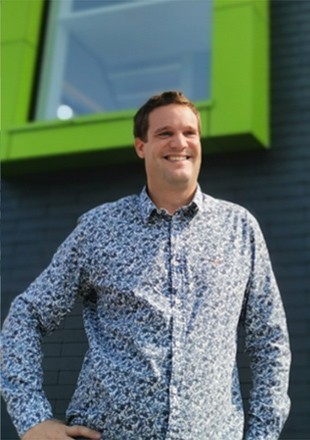 Thibault Perpète
Atelier d'Architectes Aristo
The integration of the garage door and lighting contributes to a façade of monolithic character