Maximize daylight
Minimize overheating
Thanks to integrated curtain wall blinds, the front and rear façades appear visually the same. The result is aesthetic harmony within the architecture.

Read more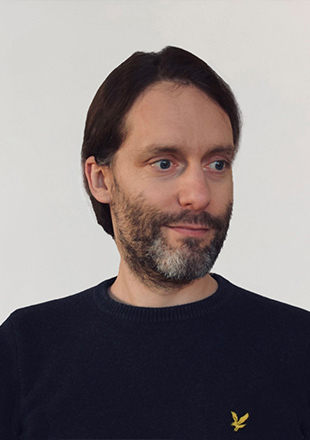 Sander Verhanneman
ROHM Architecten
Our main concern was to be able to integrate screens neatly and tightly into the curtain wall
Light inside and view to the outside
An entire front and rear façade in glass guarantees maximum natural light in the new offices of advertising agency Hannibal in Roeselare, Belgium. Openness prevails and the interior is bathed in natural light. Overheating and reflection on computer screens are out of the question here, thanks to Renson's perfectly integrated sun protection screens on the Reynaers aluminium curtain wall: a joint development for a sleek yet functional glass façade.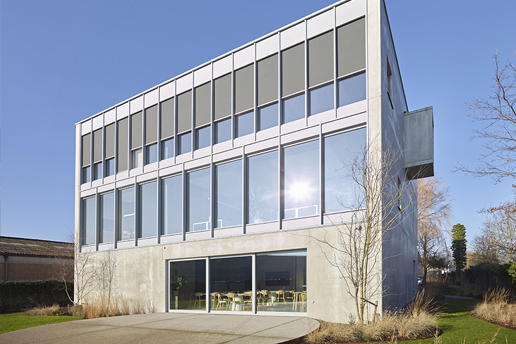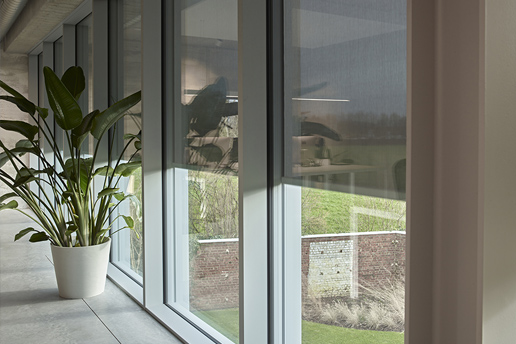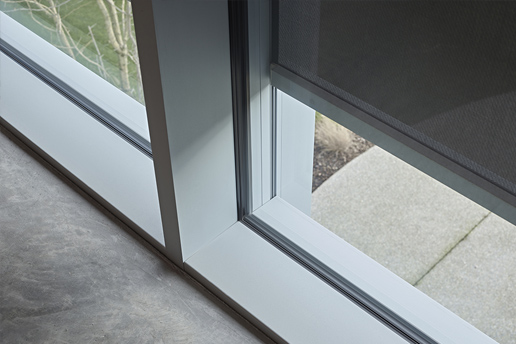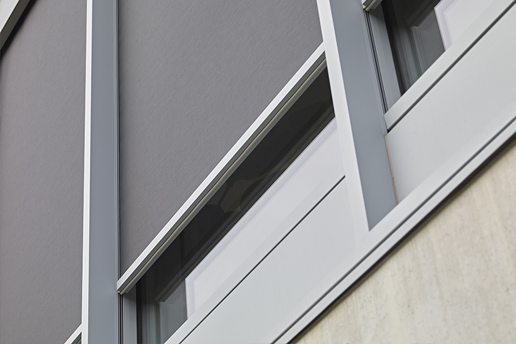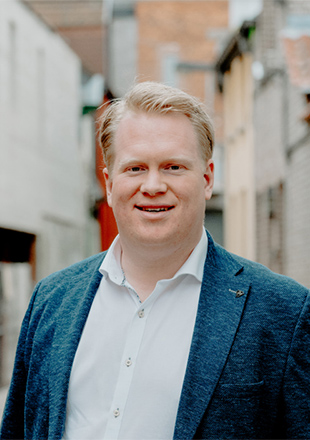 Corneel Schepens
Architectenbureau Schepens
Thanks to this new type of textile sun shading, we were still able to opt for slender curtain wall profiles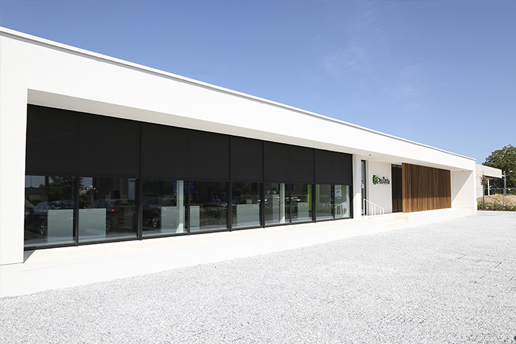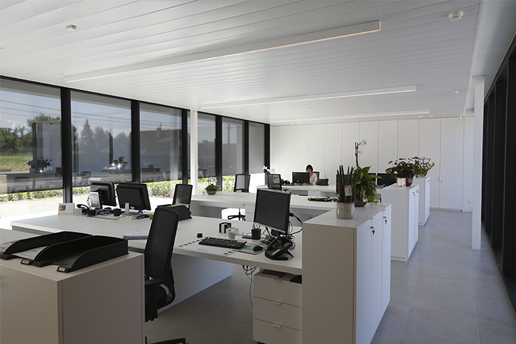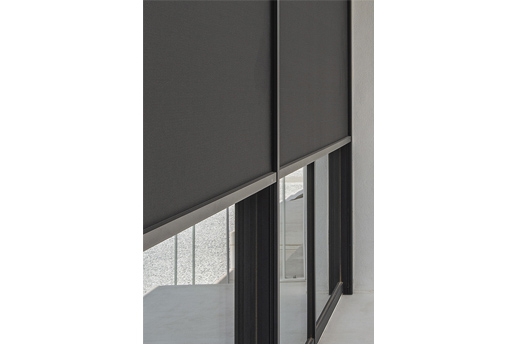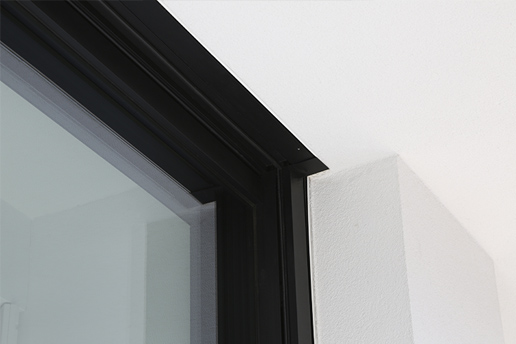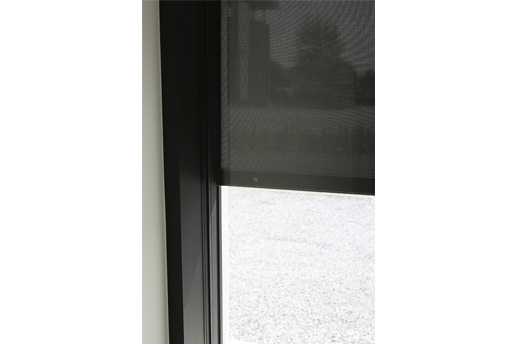 Subtly integrated buffer against bright sunshine
Renson's Fixscreen Minimal CW50 sun protection was thus seamlessly integrated into the exterior façade. This way, it's hardly noticeable. Even with the screens lowered, everything forms one beautiful whole, while still blocking the sun where it is most efficient to prevent the space inside from overheating: even before it can reach the glass.