Renson® Sense: No more guessing whether or not you're breathing healthy indoor air
A building from 1998 without a ventilation system? As a resident, you may well wonder about the quality of the indoor air. Unfortunately, you can't assess this accurately yourself, which is why Sarah De Neve (28) and her partner Cedric bought the Renson Sense. Surprisingly, the CO2 content complied with the values for 'healthy indoor air'. But the device raised a few other interesting issues.
Sense as a guardian of healthy indoor air
"I discovered the Sense through Renson's social media channels," explains Sarah. "And after two weeks of testing, I have not regretted my purchase for a second." As the main parameter of healthy indoor air, CO2 is currently the subject of much debate. So, Sarah was particularly curious about the levels in her own home. "I have tested the device in the living room, bedroom, bathroom, and kitchen but, even without a central ventilation system, the CO2 level barely rises above 1,200 ppm (particles per million).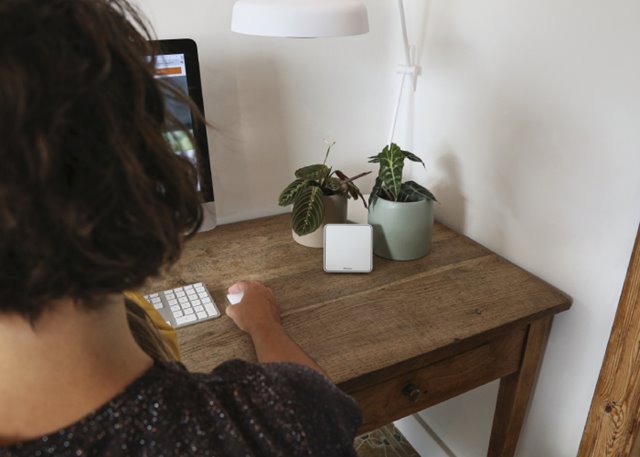 "Before I bought the Sense, I was already in the habit of opening a window in the morning and evening, even when the outside temperature was just 5 °C. Now I have clear proof that this is the right thing to do and that we're living healthily. Otherwise, you wouldn't have a clue about this." The humidity results in Sarah and Cedric's house are also quite good. Only the VOCs (volatile organic compounds or odours) values regularly 'peak' in the living room and kitchen. But there are no spikes where you might expect them, such as the bathroom.
CO2 meter and more…
And that brings us to the versatility of the device. Although the Sense is set up as a CO2 meter as standard, Sarah found it easy to activate the sensors for moisture, odours, light, sound, and temperature via the app. "I was immediately curious," she explains. "You may as well get as much information out of it as possible, right? Now it's just a matter of correctly assessing what is going wrong in terms of VOCs, for example, how bad it is and where the cause lies."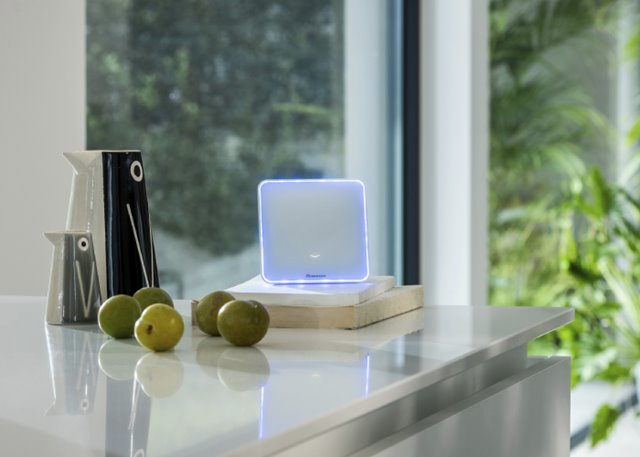 The handy history in the app
"To be honest, I only look at the Sense every now and then. It's mainly the app that provides me with information," Sarah explains. "Like the impact of opening a window. You can trace it down to the minute. It may be a cliché, but the saying 'measuring is knowing' definitely applies here. You no longer have to guess whether or not you're breathing healthy indoor air. So a CO2 meter will still be useful even after the Covid-19 pandemic, as a first logical step towards any interventions or investments you make in your home. With a device like this, at least you know that something has to be done and don't have to make assumptions."