Passive night cooling disguised as decorative aluminium wall cladding
The windowless first floor protrudes well above the ground-floor windows on the south side of the Van Maele family's new home. This protrusion, together with two strategically planted trees, prevents the sun from shining directly on the windows of the ground floor during the hottest part of the day. You can also prevent overheating indoors via your architecture. Although night cooling also plays a crucial role here.
"We consistently set the night cooling louvres open in the bedrooms at night – and often even during the day, depending on the time of year", says resident Rimmert Van Maele. "They do their job well because cooler night air effectively cools the inside for the next day."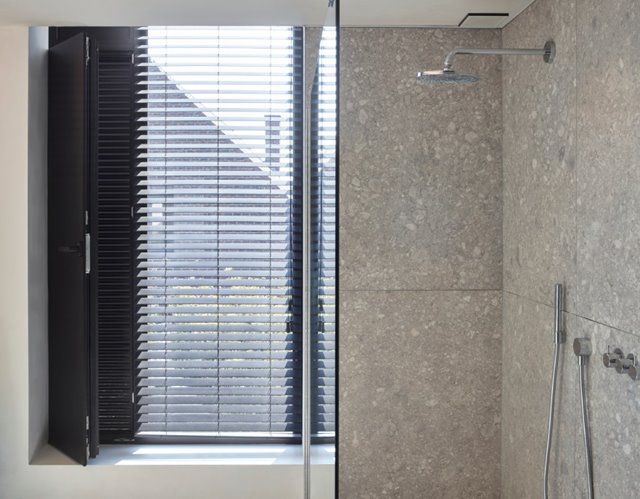 Aluminium wall cladding and night cooling louvres in 1
It's also nice that these the louvres are not visible from the outside at all as they are perfectly integrated behind the aluminium wall cladding. They are burglar-resistant, so they can remain open, even during the day. A burglar-resistant night cooling louvre in itself is something functional, but by integrating it as decorative aluminium wall cladding, it can even contribute to the architecture. Actually they are continuous linius blades which, as an additional accent on the bricks, clad part of the façade and behind which the shutters are located. It is therefore the aluminium wall cladding that functions as a night cooling grid rather than vice versa.
"The clean lines of the Linius aluminium wall cladding go hand in hand with the characterful façade brick of this house, which is even enhanced by the aluminium cladding", explains architect Ilse Corne (Trant architects) about the design. "The refined horizontal lines fit the design perfectly and are also continued on the garage doors so that they are seamlessly integrated. But with the opening hatches behind the blades on the first floor, this aesthetic aspect of the aluminium wall cladding also adds considerable functional added value to night cooling, at the request of the client. The puzzle came together nicely. "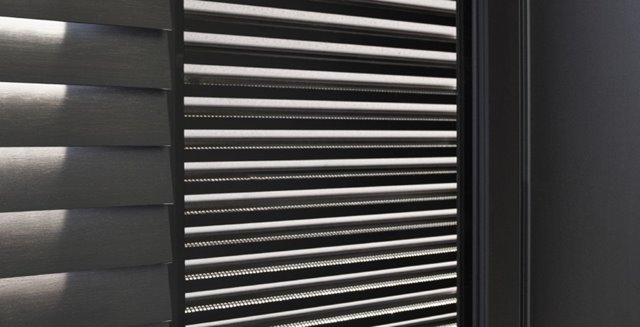 Healthy indoor climate
It is always pleasant for the Van Maele family to stay in their new home thanks to the Renson C+ ventilation system that provides a natural supply of fresh air through window ventilation. "We live in a rural area and like to open the windows so we can enjoy plenty of fresh air. Of course, this isn't possible at every time of the year or day, and then the louvres above the windows prove their worth. On the advice of our installer, in addition to the mandatory extraction of contaminated indoor air in the humid rooms, we also had our bedrooms connected to the central ventilation unit. This is important if you plan to spend more than 8 hours a day there.
Practicality and aesthetics go hand in hand
Ilse Corne: "This home provides the best proof of how practicality and aesthetics can go hand in hand without one being prioritised over the other in the design. Playing with volumes and lines results in beautiful detailing, and this was very important to the client also. It meant the execution was just as beautiful as everyone had in mind."