HOW WARM SHOULD A NEWBORN'S ROOM BE?
For the first few months of their life, your baby will sleep in the room with you. Child and Family Services also recommends co-sleeping or rooming-in for babies up to six months for numerous convenience and safety reasons. This can be done with a co-sleeper where your baby sleeps on its own mattress connected to yours. But you can also opt for a separate cradle or bed near your own bed. For the first eight weeks, the temperature of the baby's room, or your room if co-sleeping, can be a little higher.

Set the thermometer around 20°C for newborns. Always keep in mind, though, that it is better to be a little too chilly than too hot. That rule of thumb also applies to adults, by the way.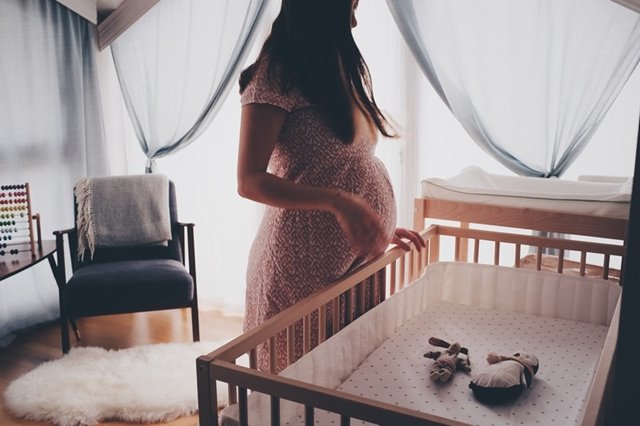 WHAT ELSE SHOULD I PAY ATTENTION TO IN ORDER TO INCREASE SLEEPING COMFORT?

Of course, it is not just the temperature of the baby's room (or your bedroom as long as they sleep with you) that determines how warm your baby is. Your baby's chosen sleepwear and bed textiles also influence the temperature and sleeping comfort. So is it best to choose a bodysuit or pyjamas? And do you prefer to use a sleeping bag or a blanket? Fortunately, there is a handy label for baby textiles that shows their thermal resistance and insulation value: the TOG value. TOG stands for Thermal Overall Grade and more and more manufacturers are stating this on the textile label. The higher the TOG value, the higher the thermal and insulating properties of the textile.

Here's a concrete example: if it's 18 to 19°C in the sleeping area, your baby will need only long-sleeved pyjamas or a bodysuit and a sleeping bag with TOG value 1. If the temperature in the baby's room is lower, choose textiles with a higher TOG value.
HOW DO I KNOW IF MY BABY IS TOO HOT?
Assessing whether your baby is too hot or too cold may not seem obvious. After all, newborn babies do not sweat. As a result, they are also not yet able to optimally regulate their body temperature on their own. Until their sweat glands are fully developed, as a parent, you should focus on other signs to check if your little one is too hot. It is best to feel your baby's neck with your hand. If the neck feels comfortable, your baby is not too hot. Having doubts? Then also feel their feet. Lukewarm feet indicate a comfortable feeling. Redder skin and faster breathing can also indicate overheating.

Your baby is overheated when their body temperature exceeds 38°C. To keep your baby safe, it is important to keep their temperature lower and constant. Therefore, you must keep their head clear at all times and – especially in summer – keep the sun out of the bedroom.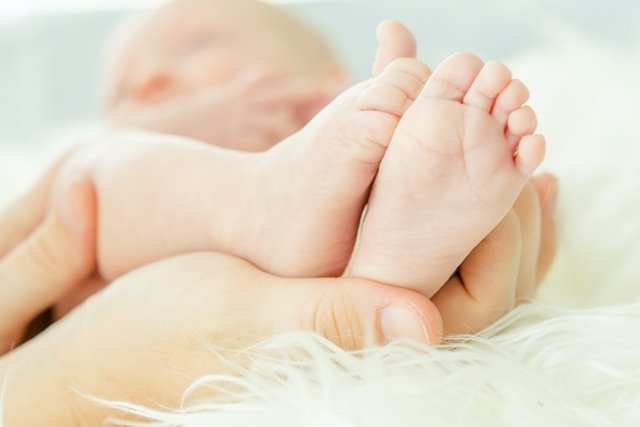 HOW DO I KEEP THE TEMPERATURE IN THE BABY'S ROOM CONSTANT?
These days, we are opting for large windows for our homes with increasing regularity. Rightly so, as natural daylight in the home boosts your immune system function, boosts your energy levels, and boosts your mental well-being. However, there is also a flipside. For example, temperatures in the house can soar in the summer. That's not ideal for your baby… So should you remodel? Invest in sun protection glass? Nope! Thanks to solar shading, you can easily keep the negative effects of the sun (as the name suggests) out of your home. Note that there are different types of sun protection, each with its own strengths. This means there's a perfect solution for every type of home in terms of needs, design, and budget.

The first choice you need to make is between indoor and outdoor sun protection. Our advice for keeping the temperature in the baby's room optimal? Sun protection on the outside!
WHY CHOOSE OUTDOOR SUN PROTECTION?
Did you know that sun protection on the outside is much more effective than, say, a sun protection blind on the inside of your window? There is a very logical explanation for this. This is because sun protection installed on the outside stops the sun's rays and associated heat before they can even make their way through your windows. The harm's already done if sun protection systems are installed on the inside of your house. The heat is then already stored between the glass and the sun protection. Not only will you not achieve the intended result, you will also not achieve the decrease in energy consumption.

Indeed: with outdoor sun protection, you weather the heat in the summer months and take full advantage of solar gain in the autumn. So nothing but benefits! All that remains is to choose the right outdoor sun protection for the baby's room.
WHICH TYPE OF OUTDOOR SUN PROTECTION SHOULD I CHOOSE?

When it comes to outdoor sun protection, the choices are plentiful. Have you already searched online or requested a brochure on sun protection and can't see the forest for the trees? Not to worry, we've summarised the three main options and their strengths below:
Outdoor blinds or screens: also called sun protection fabrics. Available for vertical, horizontal, and sliding windows and in practically every colour imaginable. So they perfectly match with any window and architectural style. Moreover, the transparency of the screens ensures that your view to the outside remains intact.

Sliding panels: functional and aesthetic! They directly block incoming sunlight on hot days, while you benefit from free solar heat on colder days. Moreover, you can choose between different materials and sliding systems, and they come with either manual or motorised operating systems.

Architectural sun protection: also known as structural sun protection or brise-soleil. This will be custom-designed for your home. You can opt for either movable aluminium blades or horizontal structural sun protection above the window. Make your choice based on your taste, budget, and the function of the room, among other things.
WHY COMBINE SUN PROTECTION WITH NIGHT COOLING?
Do you prefer to focus on the baby's room right now, rather than tackling the entire house? Then screens are the ideal choice. And when combined with night cooling, you can be sure of a smart comprehensive solution to prevent overheating. Sun protection keeps the heat out during the day (when the sun is shining), while night cooling works mainly at night. It is a ventilation solution that supplies large volumes of fresh air via special louvres on the outside of the window. So why spend a lot of money on active cooling when you can benefit from free refreshment? Moreover, night cooling also acts as an insect repellent. So it's ideal for keeping your baby's room temperature healthy, on the one hand, and preventing your baby from being harassed by pesky mosquitoes, on the other.

Would you like to find out more about the possibilities of sun protection and/or night cooling for your home? Then be sure to contact one of Renson®'s specialists. Our dealers, Ambassadors, and Premium Ambassadors are more than happy to listen to your requirements and provide advice tailored to your needs.